Donate
Extraordinary things happen at the WA Museum – thanks, in no small part, to the generosity of our valued supporters.
The WA Museum Foundation Discovery Fund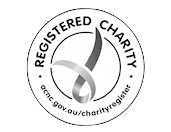 Donations to the Foundation's endowment, Discovery Fund, enable the enhancement of the State's collections through acquisitions, exhibitions, scientific research and engaging public and educational programs. Philanthropic gifts, bequests, corporate partnerships and in-kind support also allow the Museum to provide experiences beyond the scope of government funding.
Donate online today or Download the printable form
For any queries please email foundation@wamfoundation.com.au or call 6552 7694.