News | Created 25 Aug 2017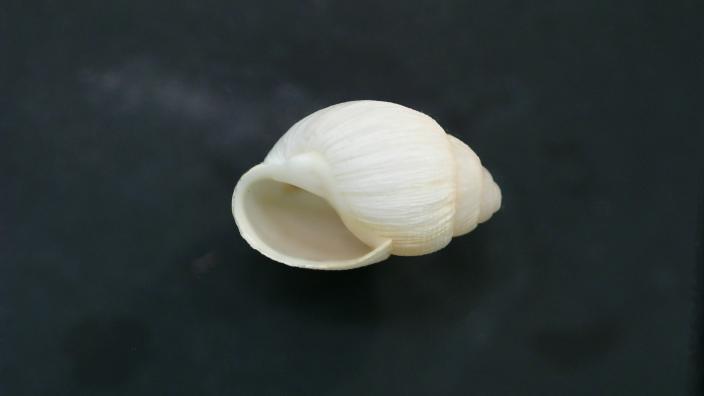 Western Australian Museum scientists are in Geraldton looking for a land snail so rare it is presumed extinct.
Bothriembryon whitleyi, commonly known as Whitley's Tapered Snail, has never been observed live but shells collected recently indicate live specimens may exist. They were collected in the Geraldton area earlier this year and indicate living populations are likely.
WA Museum Technical Officer of Molluscs Corey Whisson said a field assessment of the species is needed, and winter is the best time to undertake one.
"It is important to search during winter when rains have occurred as this is when these snails are active," Mr Whisson said.
"Finding a living population would be a game changer as conservation management plans could follow and begin to protect the species with concrete information about its habitat, ecology and biology."
Mr Whisson will conduct the assessment with WA Museum Curator of Molluscs Dr Lisa Kirkendale. While the scientists are in Geraldton they will also host a public lecture at the Museum of Geraldton next week, taking attendees on a virtual mollusc tour of WA.
"Molluscs are incredibly diverse in form and function with different species occupying a variety of habitats from the tops of mountains to the bottom of deep sea trenches," Dr Kirkendale said.
"Our findings are reshaping our understanding of biodiversity, biogeography and conservation priorities in this State, across a multitude of these different habitats."
A recent cone snail collection, donated to the WA Museum by the late Jon Singleton of Geraldton, will also be featured during the talk. Dr Kirkendale will discuss the significance of the collection, as it greatly augments the existing WA Museum cone snail collection.
"Mr Singleton's collection, which contains material from WA and around the world, considerably adds to our knowledge of cone snail distribution and diversity," Dr. Kirkendale said.
The Why molluscs matter! lecture is on Monday 28 August, from 5.30pm to 6.30pm. It is free but bookings are recommended. Please phone 9431 8393 to secure your place.
http://museum.wa.gov.au/museums/museum-geraldton/why-molluscs-matter
Ends
Media contact
Sharna Craig
Media and Publicity Officer
Western Australian Museum
sharna.craig@museum.wa.gov.au