Chance to be a kid in a cocktail dress
Article | Updated 4 months ago
Who doesn't want to party with life-size animatronic dinosaurs that move and breathe with thrilling life like accuracy? Perth socialite, Emma Milner was one of the first to confirm tickets to the Foundation for the WA Museum's annual fundraising gala The Lost World: Night at the Museum to be held at the Perth Convention and Exhibition Centre on Friday, 22 September.
"It's not just kids who appreciate dinosaurs,' explained Emma. "The scale of this exhibition is sensational, with guests for the Foundation's event having the opportunity to immerse themselves in a world ruled by life-sized dinosaurs. Everything about this event will appear larger than life, the entertainment, the cocktails and the high-class auction items."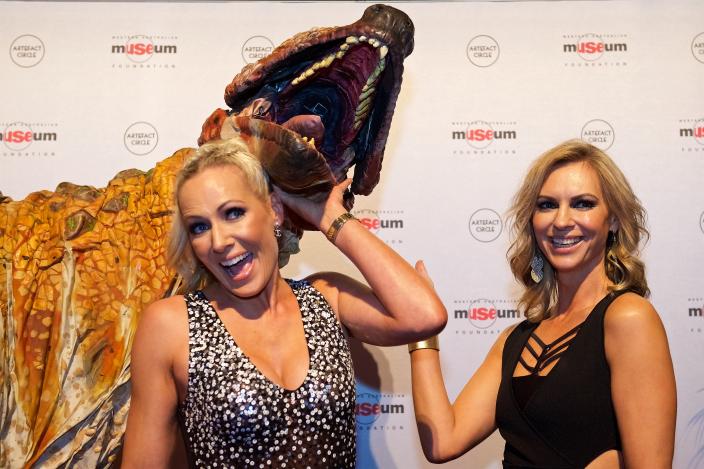 Supporters of the Foundation, like Emma, appreciate the necessity to provide private investment to ensure the New Museum for WA is a state of the art institution which maximises its potential beyond the capability of government funding.
The first shipment of dinosaurs for the WA Museum's Dinosaur Discovery: Lost Creatures of the Cretaceous exhibition, including a 12 metre long Tyrannosaurus Rex, arrived in Perth this week creating quite a stir as they were driven through the CBD.
Tickets to The Lost World: Night at the Museum are available through the below link.