Congratulations Ian Mettam!
Article | Updated 5 months ago
We would like to congratulate one of our library volunteers Ian Mettam.
Ian has been volunteering at the library every Wednesday for the last 12 years, tirelessly transcribing old catalogue cards for the digital Reprint Collection. This extensive project has taken 10 years to complete.
In recognition of his hard work, the Museum's librarian, Bobbie Bruce, recently had the pleasure of presenting Ian a Certificate of Appreciation.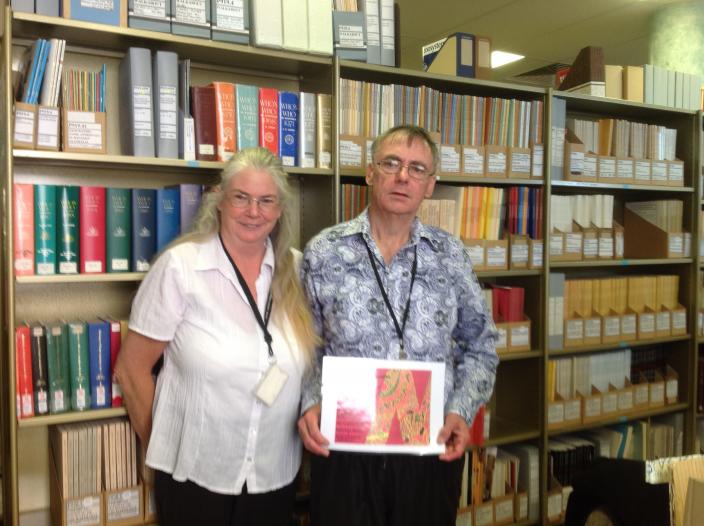 The volunteering programs at the Museum play an important role in the sharing of skills and knowledge. Our volunteers come from a variety of backgrounds and abilities, and they are integral to preserving and promoting Western Australia's cultural and natural heritage.
Once again, the Museum would like to thank Ian for his massive contribution.
More information on volunteering opportunities can be found on our volunteering page.