Giant dinosaurs roar into Perth
Article | Updated 3 months ago
Western Australians are getting up close and personal with some of the giants of the Cretaceous period at the WA Museum's new Dinosaur Discovery: Lost Creatures of the Cretaceous exhibition.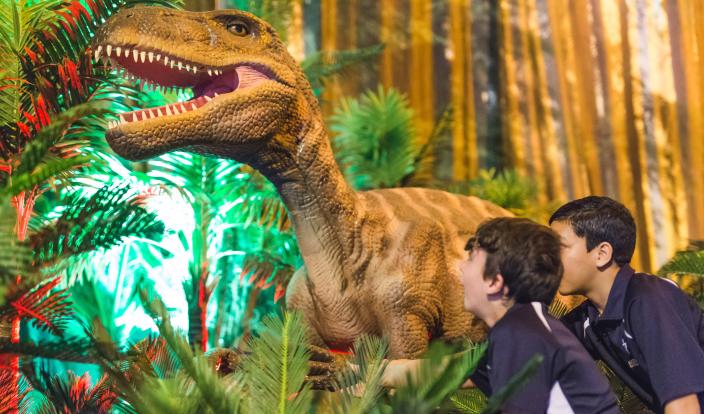 Now open at the Perth Convention and Exhibition Centre it's already thrilling visitors of all ages.
Featuring 23 moving, life-size animatronic models of the Cretaceous period, the exhibition has augmented reality experiences, a digital dinosaur track encounter, digital interactives and dedicated kids' activities.
Some of the dinosaurs on show include the Tyrannosaurus rex, Spinosaurus, Carcharodontosaurus, Amargasaurus, Styracosaurus and Protoceratops.
There's also an Australian connection with the Australovenator, a meat-eating dinosaur with large claws, found in Australia during the mid-Cretaceous period.
A Dino Disco 18 + event on Friday 6 October kicks off the night time events on selected Friday nights.
Book your tickets now by visiting the Dinosaur Discovery: Lost Creatures of the Cretaceous event page.