Meet the Orang-utan
Article | Updated 9 months ago
Pongo pygmaeus and Pongo abelii
The orang-utan (meaning "person of the forest" in the Malay language) is native to Indonesia and Malaysia, but due to severe habitat loss, is now restricted to the rainforests of Borneo and Sumatra. There are two species of orang-utan – Pongo pygmaeus (the Bornean orang-utan) and Pongo abelii (Sumatran orang-utan).
Orang-utans have red-orange hair and long, powerful arms. Males can weigh up to 90 kg, and females can reach up to 50 kg. Individuals generally lead solitary lives and have life spans of up to 50 years in the wild. They forage for fruits in the rainforest canopy, including jackfruit, lychees, mangoes and figs. Orang-utans will also supplement their diets with leaves, insects, soil, bark, eggs and small vertebrates.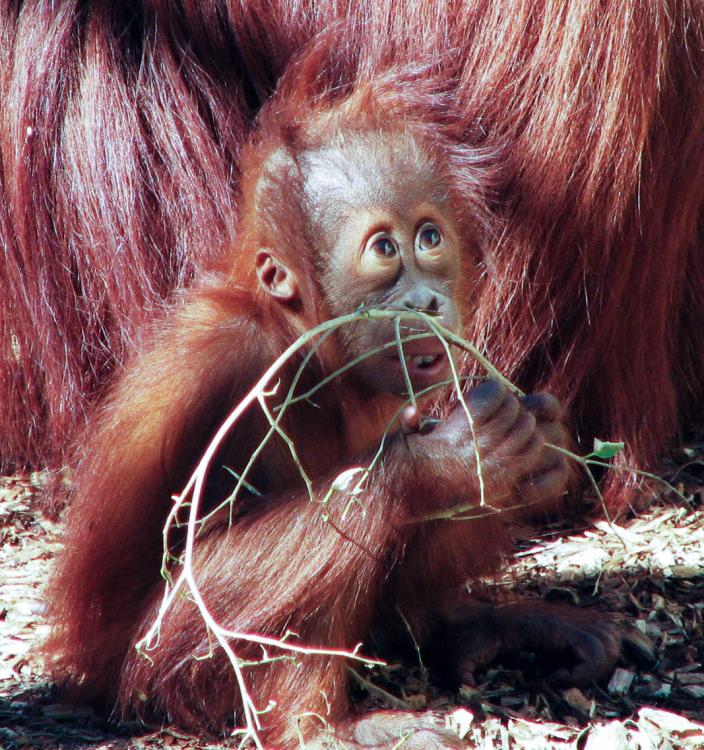 Both species of these arboreal apes are classified as Critically Endangered. Selective and illegal logging and habitat loss, clearing for agriculture and the palm oil industry, road development, mining, the illegal pet trade, and fires are all major threats towards orang-utans.