Meet the Ring-tailed Lemur
Article | Updated 9 months ago
Lemur catta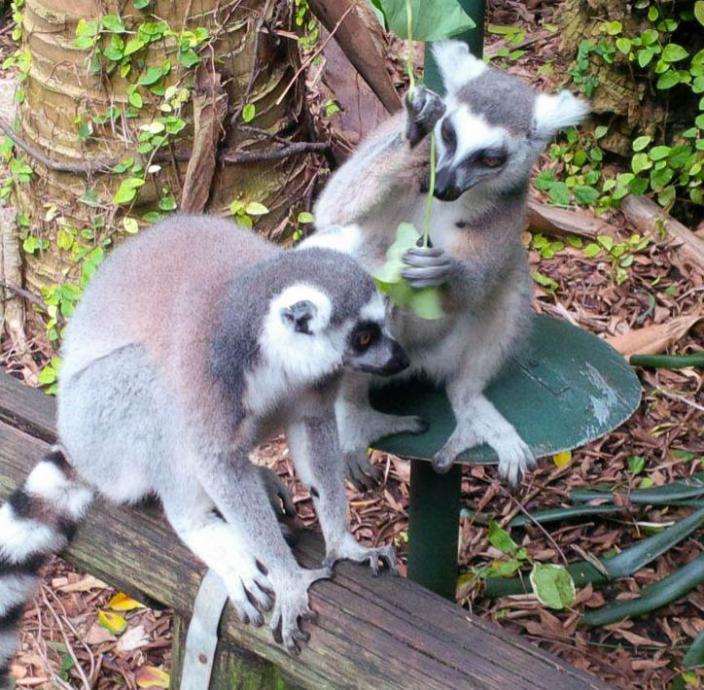 Ring-tailed Lemurs, along with all lemur species, live on the island of Madagascar (and some small neighbouring islands), off the east coast of Africa.
These distinctive creatures live in troops of 6-30 individuals, and are easily recognisable by their black and white striped tails.
Ring-tailed lemurs are vegetarians that spend their time both in trees and on the ground in search of fruit, leaves, flowers, sap and tree bark.
These lemurs are classed as Endangered, mainly as a cause of habitat loss on the island of Madagascar.