Museum Week 2017
Article | Updated 8 months ago
Anthropology looks at the social practices that make humans human.
By analysing social interactions, traditions, cultural habits, and many other aspects of our everyday lives, anthropology increases our understanding of ourselves and each other.
As part of this year's international Museum Week celebrations, the WA Museum's Anthropology department will be exploring specific Museum Week themes.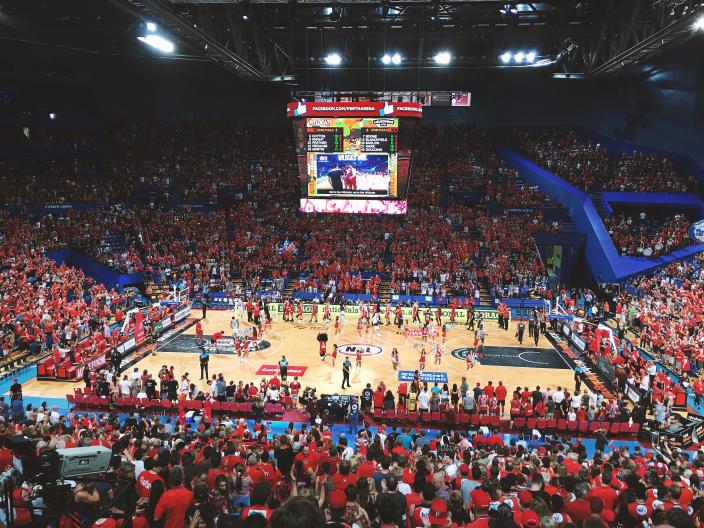 Sport has long been a way of expressing collective and individual identity. Through the embodied practises of playing and consuming the game, sport offers the potential to create multiple meanings about the way that people organise themselves, construct identity and connect to local, national and international places.
This image from a recent Perth Wildcats game captures some of the spectacle and essence of professional sport. The Perth Wildcats feature a number of American players on their roster, beginning or extending their professional careers by moving countries. Sporting codes have long been globalised beyond the regions they represent. What does that make the Wildcats: a Western Australian team in a national competition or a player in an international network of relationships?
Team identity often seems to be drawn from a connection to the behaviours embedded in the practice of playing and watching games. This image was taken at the end of the game (narrowly won by the local team) and the players are participating in the immediate post-game ritual of acknowledging their opposition. At the same time, the crowd (dressed in their replica team singlets/shirts) have risen to applaud, supported in their joy by the team's cheerleaders. Security staff ring the court as a cordon that separates the crowd from the players, patrolling the symbolic space between the player and fan.
The relationship between place and identity is an interesting concept for museums. One of the reasons we interrogate sporting events such as this, and collect objects relating to sport, is to explore the social context in which sport is practiced and performed. Its a fantastic site for unpacking how we might think about our place in the world.
Ross Chadwick
Curator in Anthropology
Department of Anthropology and Archaeology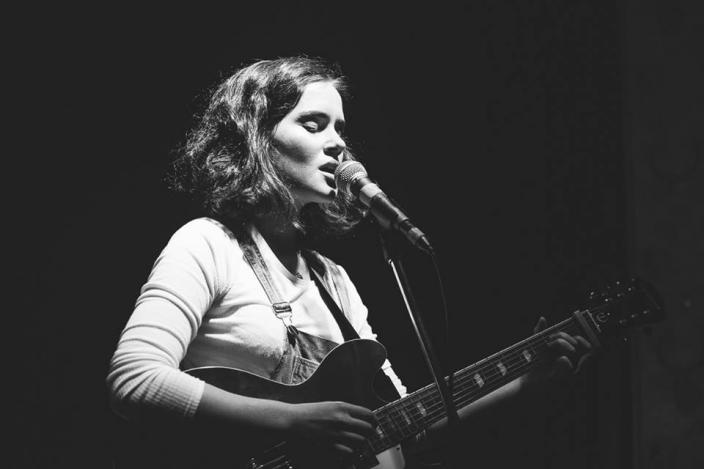 Grace Sanders, a local Perth artist, bellows out some poignant lyrics at her recent gig. Her music is soulful, yet she tells me later that she doesn't see herself fitting into any particular genre. "I actually believe it to be more valuable to NOT fit into any specific area…" she argues, explaining to me that her music– her "product"– needs to stand out on its own if she is to do something 'fresh' and 'original'. I get what she's saying, but wonder how successful that claim can be when authenticity is judged by others.
Grace follows up though: "I see myself as a singer songwriter with jazz and soul roots/stylings with a lot of progressive, classic rock and pop influences…this is the market I'm trying to create". Maybe I was thinking about genre wrong. Maybe they shouldn't be thought about as boxes in which music fits, but evolving spaces, managed and reimagined by local artists crafting their own style. Grace noted how she takes inspiration from international artists like Ella Fitzgerald, Sinatra, Miles Davis, Sarah Vaughn and Billie Holiday, but she's also into contemporary stuff, like Amy Winehouse, Hiatus Kaiyote and BADBADNOTGOOD.
I asked Grace if she thinks Perth has a local music scene. Many would argue that it does. "Once I started gigging I noticed a lot more rock and soul influences coming in, more so than the Pop because that is more prevalent in the Perth scene", she tells me. "I think my music, and all music being created now is definitely an example of that hybrid of local environment teamed with international sounds. "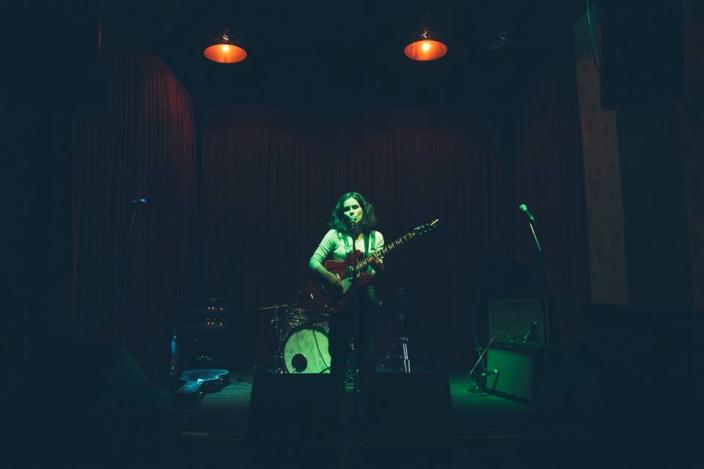 It feels easy to think of 'the local' as something of times long past. Yet looking a little closer we often find it alive and well, still claiming a particular and enigmatic sense of identity. When Grace situates herself within local and global influences, she takes part– knowingly or otherwise– in a broader discussion concerning local identities.
Whether or not it's possible pinpoint exactly what Perth's local musical identity 'looks like' is up for debate. For the Museum, perhaps it's not what that identity is that's important, but how we, as Perth locals, make claims about our cities musical particularities. When musicians like Grace talk about themselves as local artists, or when they're played on local radio stations, their music becomes part of a discussion that establishes a sort of 'identity boundary' between Perth, Australia, and the rest of the world. I'm sure Grace would be thrilled to escape these boundaries and become an international star, yet I wonder if to us Perthians, she'll always be "a local Perth artist".
Thinking about the interplay between local and global is something museums do a lot. From describing artefacts or objects, to doing cultural research or running community events, we often traverse, or at least play with the tension between 'local, and then everything else'. I think interrogating these tensions is important, because they can tell us a lot about who we think we are, and how we sit in relation to the rest of the world.
Xavier Leenders
Assistant Curator in Anthropology
Department of Anthropology and Archaeology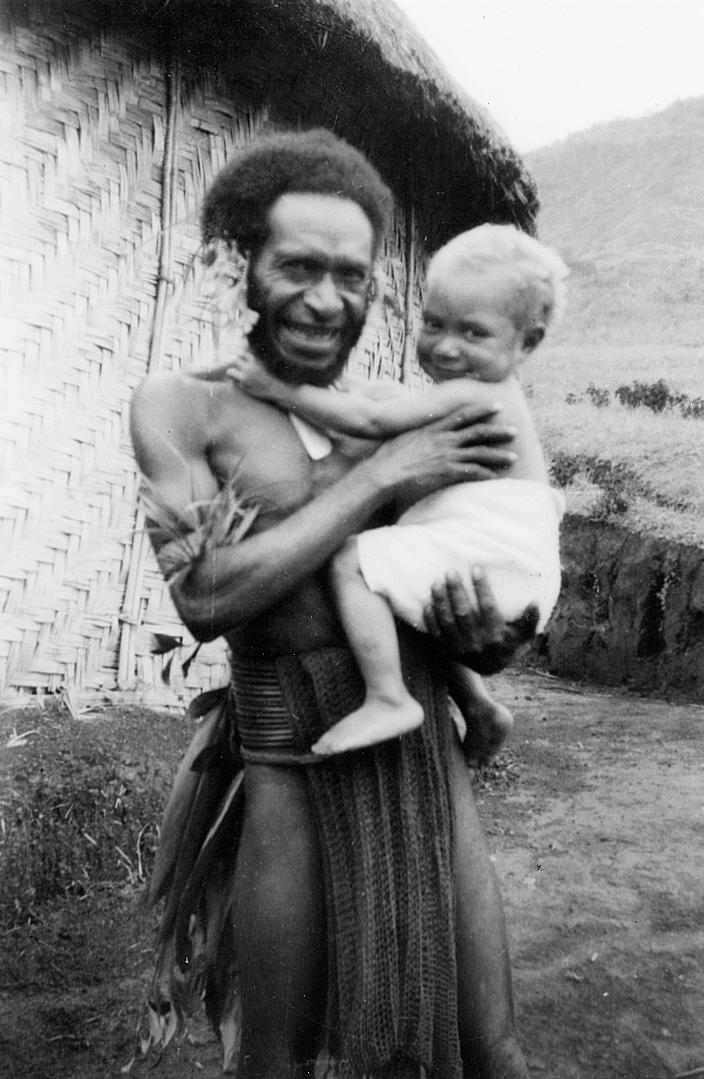 David's story begins when– as a young agricultural graduate in 1950s – he and his wife were invited by the Australian Government to Mendi, in the Highlands of Papua New Guinea, to assist in establishing a Methodist mission. Tasked with teaching western agricultural practices to the local people, David arrived in PNG wide eyed and diffident; unable to speak the local language and quick to realise that the locals already knew everything there was to know about farming practice. Yet he and the rest of the mission persevered, introducing animal husbandry (chickens mostly), using the bible as translation tool, and pacifying intertribal conflict.
Though not all highland peoples agreed with the mission's purpose, David was most proud of his work in successfully lowering infant mortality rates. The image above shows a young girl (Nong Mbali) whom David met while exploring local villages, malnourished and unable to be cared for. Here she can be seen reunited with her father at the Mendi Mission. Later, David would go on to study as an anthropologist and eventually return to PNG, becoming a fully initiated man.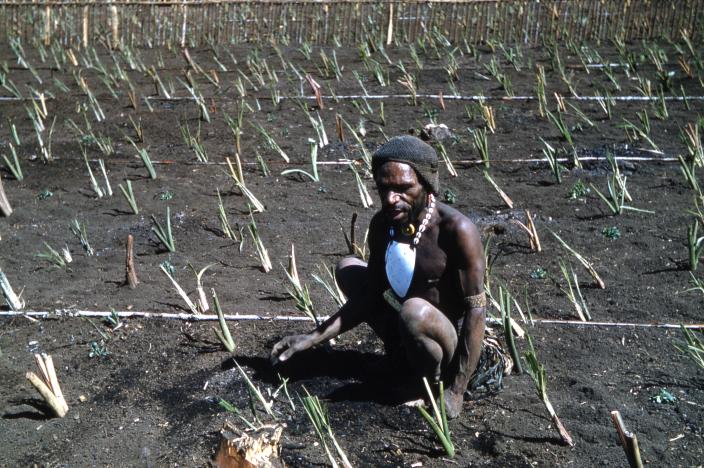 Our world today is defined, in part, by a history of colonialism. Large empires, like Great Britain– whose collective colonies at one stage covered 24% of the world's landmass– played a critical part in setting the geo-political stage of our globalised world. They encouraged trade and spread ideas between otherwise quite disparate regions (though often at the expense of local populations). These histories can help us to understand why the world is the way it is, as the effects of colonial encounters are still felt far and wide, not the least in the way we think and act towards one another. The racial discrimination of South African Apartheid, the social inequalities of Aboriginal Australia, and the 'Black Lives Matter' movement in America, these things are contextualised, in some ways, within colonial systems.
At the heart of David's story lies this sort of conflict: conflict of colonialism­– between unity in development and diversity in traditionalism, conflict of faith­– between Christianity and the moralities of Mendi culture, and conflict of being– between David the missionary and David the budding anthropologist. For me, it's David's ability to navigate and eventually come to terms with this conflict– to decolonise it, per se – that I find most interesting. Much like David, museums often grapple with how to negotiate our own sense of identity as inclusive culture institutions, and our histories as colonial institutions.
Xavier Leenders
Assistant Curator in Anthropology
Department of Anthropology and Archaeology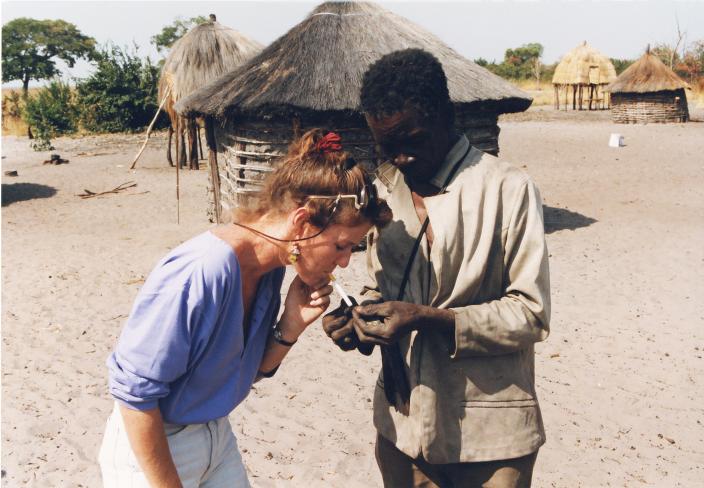 Having run a traditional arts shop in Zambia in the 1980s, Karen understands the politics of global and local relations. Sourcing traditional material– mostly basketry– from local communities, her shop sold to both tourists and on the international art trade. Sometimes, she would organise basket making events in order to source inventory; at other times, she dealt through middle-men, members of the community who would collect objects from villages in Zambia, Zaire (now the Democratic Republic of the Congo) and surrounding regions. As in the photo above, Karen would also go collecting herself, supported by a friend and interpreter (who she later found could not, in fact, speak many of the local languages at all).
But selling art in such a context is no easy task. At times, middle-men would not return appropriate compensation to the local villages, leading to tense confrontations at the shop when some of the community made their way into town. Massive fluctuations in the Zambian Kwacha, international laws concerning the movement of currency, civil wars in neighbouring countries (and unrest in Zambia), and the aids epidemic made life difficult.
Nevertheless, Karen seems adamant that her art trade business wasn't only about making money. "I just thought the material was so beautiful" she tells me," I wanted to encourage them to continue their traditional crafting practice". In many ways, Karen's shop also provided a relatively stable, alternative income for local communities, allowing them to continue many traditional ways of life where they would otherwise be unable to do so.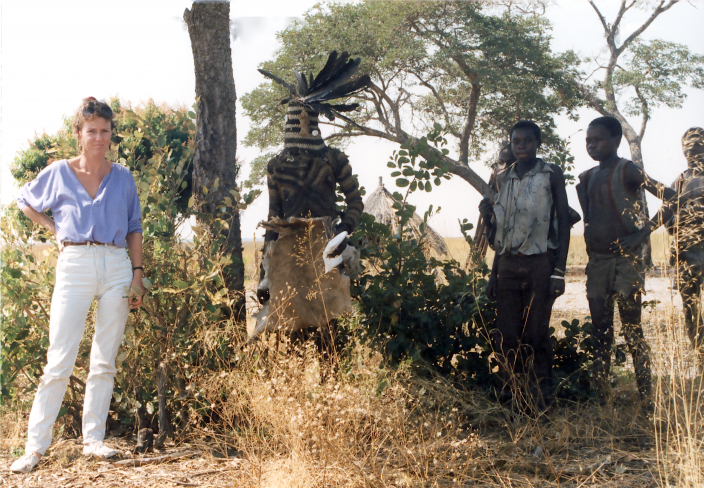 For the Museum, it's this component of Karen's story– her ability to 'salvage' capital from local relations– that is really interesting. In terms of capitalism, we often talk of the 'value' of something as being defined by the amount of effort that has gone into its production (what are the materials worth? How long did it take to craft?) Entrepreneurs 'salvage', or accumulate, this value in order to make money off the things they sell. Yet there are also other forms of value. Reciprocity, for instance (a type of social contract formed between people when gifts are made), can create social forms of value. Have you ever felt bad when you didn't buy someone a birthday present, yet they bought you one? Museums 'salvage' social value all the time. We collect small personal stories and objects (always with the owner's permission) and translate them into large, engaging exhibitions that can speak to a broad range of audiences.
I think Karen's story illustrates quite nicely how we might use the 'social value' of things to celebrate culture and balance the need maintain a reliable income. Traversing local issues (war, AIDS, etc.) and global capital markets, Karen's travels seem to open new possibilities between reimagining traditional arts while living in sometimes difficult circumstances.
Xavier Leenders
Assistant Curator in Anthropology
Department of Anthropology and Archaeology