Turnstyle: Creating a Casio sound
Article | Updated 3 months ago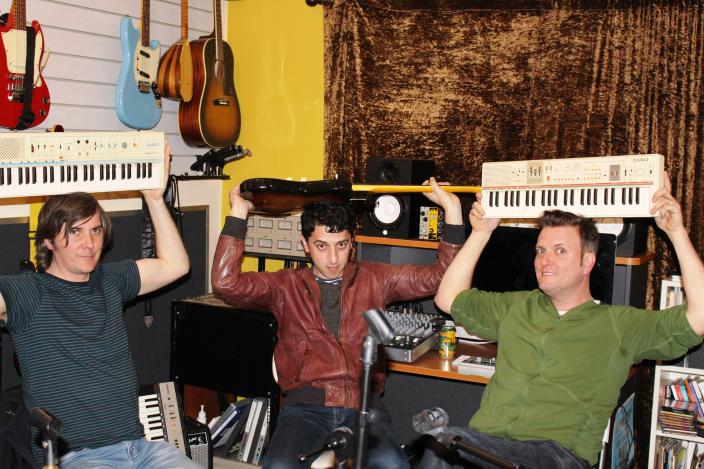 Western Australia's music scene has always punched above its weight producing great musicians, bands and songs. To get some insight into why, we talked to Perth indie band, Turnstyle about their creative process and unique sound as research for the Innovation and Creativity exhibition.
Turnstyle band members - Adem Kerimofski, Paul Fanning, Todd Griffiths and Dean Davies (currently residing in Brisbane) – started playing together in 1995. At this time grunge music was all over the airways. They were part a small group of bands that bucked the trend and created music using the distinctive sounds of Casio keyboards. Adem explains "the way we wrote our songs isn't how a lot of other bands at the time were writing songs."
The band's ability to develop their unique sound was helped by Perth audiences who Todd says were "just happy to watch…different diverse bands" unlike other places where diversity wasn't encouraged and "a lot of very similar bands [were] playing the same line up". He thinks this feature of the Perth scene "took the pressure off having to sound like anything in particular" and led to a collaborative and experimental creative process.
They are still making music together and are in the studio recording an album for release in 2018. Their song-writing process remains the same, described by Todd as them getting together and having ideas "bouncing around like a pinball machine". Paul backs this up "Anyone could suggest anything, it was always safe for anyone to input". This approach could be the secret to their longevity!
It's not just in the music community where Western Australia fosters innovation. This kind of collaborative and can do spirit across many fields will be explored within Innovation and Creativity.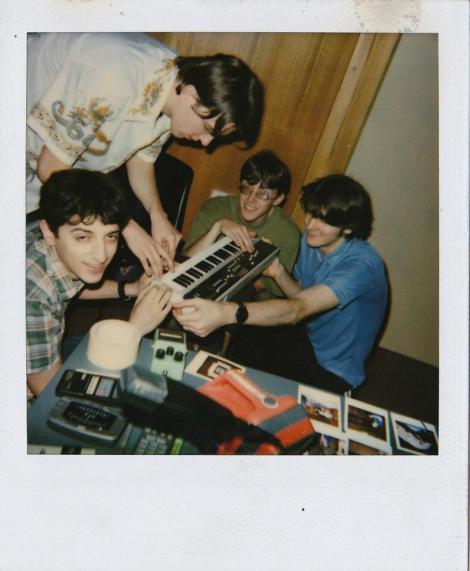 Introducing the Casio

In the early days of the band forming, Adem K had seen other bands using "white keyboards" on stage, and thought a keyboard could augment their recordings and make them sound more interesting.
He went into Cash City in Morley (if you're familiar with Morley you may now know it as the licensing centre) and explained this to the salesperson, who happened to be a professional session drummer. The guy laughed.
The "white keyboards" Adem saw other bands playing weren't Casios, they were MIDI controller keyboards.
A MIDI (Musical Instrument Digital Interface) is a piano-style computer that allows a musician to manipulate multiple sources at once (the musician can use the keyboard to play drum machines at the same time as a synthesiser and a computer). The release of MIDIs onto the market was a pivotal point in music – a time when computers started playing a significant role in how music was made.
The Casiotone on the other hand, was originally designed in the 1980s as a home keyboard.
Adem explains; "In my naïvety I assumed they [MIDIs and Casiotones] were the same thing. That's why the drummer guy laughed at me (I think). Anyhow, because none of us could play keyboards properly we used the automatic chords on the Casio a lot. We loved the sound because it sounded a bit like Stereolab's Farfisa organ. Blended with our big guitar crunch definitely gave us a unique modus operandi."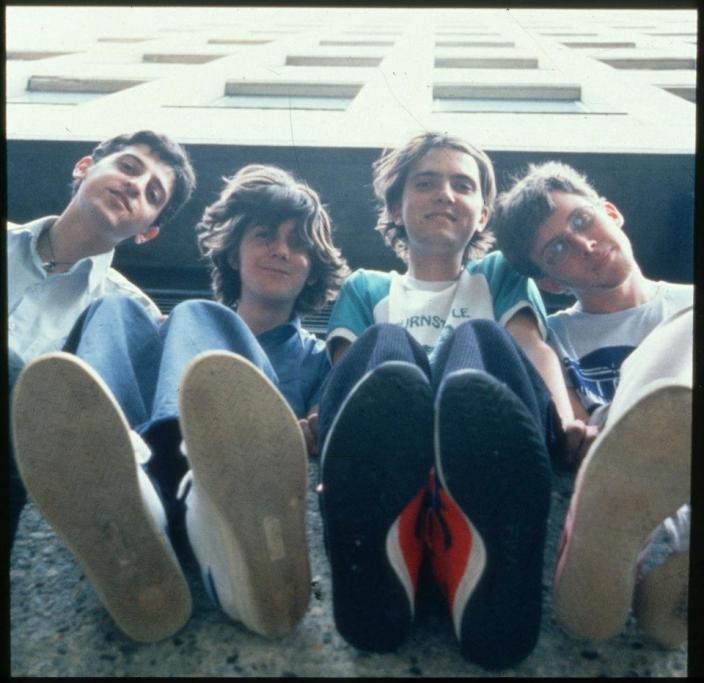 In an act of naivety, Turnstyle had created their signature sound.
Since that first purchase, a $40 Casio MT45, the band has now collectively acquired around 20 keyboards. Their use of the keyboard earned them notoriety and got them listed in the Casiotone Wikipedia entry, alongside bands like Hot Chip and Tame Impala.
Looking back on how their sound came about Todd says, "It was quite brave to use those keyboards. I noticed that when we toured then, and when I go over to different places now, you get a lot of very similar bands playing the same line up, whereas Perth audiences were just happy to watch all these different, diverse bands. It took the pressure off having to sound like anything in particular."