The way we play
Article | Updated 3 months ago
In the Discovery Zone at the State Library of WA a group of inquisitive and curious and children have been participating in new hands-on programs, and letting us know what they think. As they play, explore, experiment and solve problems they are also helping us shape new programs for young audiences that will be delivered in the New Museum.
The Tiny Discoverers program has been designed to meet the needs of children aged zero to five years. It is based on the Early Years Learning Framework for Australia and helps children unlock their imaginations and explore collection objects in playful and creative ways.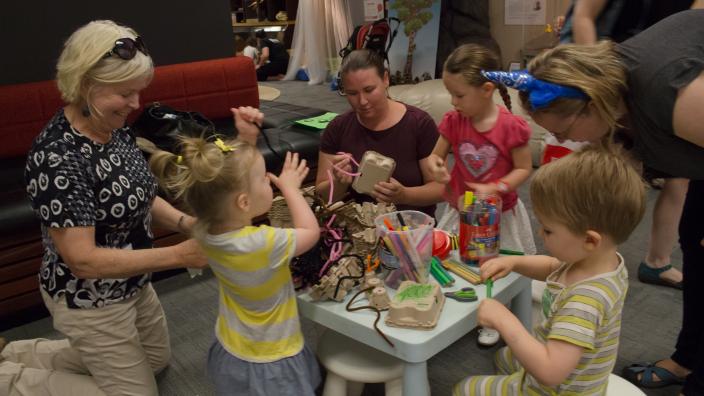 The program runs every Tuesday and Thursday in the Discovery Zone on the Ground Floor of the State Library. We developed this space for programs as well as other activities while the New Museum is being developed.
Each term a new theme is introduced to encourage children to explore the world around them.
This term we have been running a program called The Way We Play. It explores ideas such as how we build things, toys with wheels, nature play and toys from the past.
Children have been learning about olden day toys, creating games for each other, crafting insects, uncovering things buried in sand and making towers.
The children take the lead through play-based learning, often taking their parent on a journey around the Discovery Zone. They use their imaginations to explore and experiment and to find out about the objects.
Have a look at what they've been doing.
Aleisha Mundy whose daughter Amelie is two, says The Way We Play is also a good way to keep in touch with the Museum while the New Museum is being developed.
"I like that the program introduces new ideas and gives you an idea of simple activities that you can do at home,"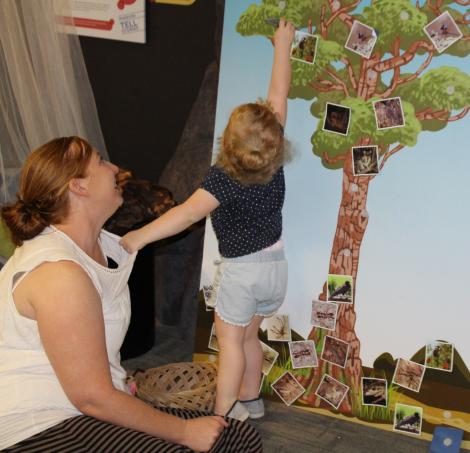 New programs for Tiny Discoverers will start in February 2018. Find out more about the programs online.
We hope to see you in the Discovery Zone soon!