Skinks of the Perth Region - our new iPhone app
Morgan Strong's blog | Created 5 years ago
Skinks of the Perth Region is the latest iPhone App developed by the WA Museum.
This handy little app contains an easy-to-navigate guide to the 29 species of Skink found in and around Perth.
Simply double-tap the page to bring up a menu with thumbnail images of all Skinks to perform a quick ID; alternatively, swipe left and right to browse through all the species pages.
All species pages contain distribution maps, descriptions, habitat notes, observations and images.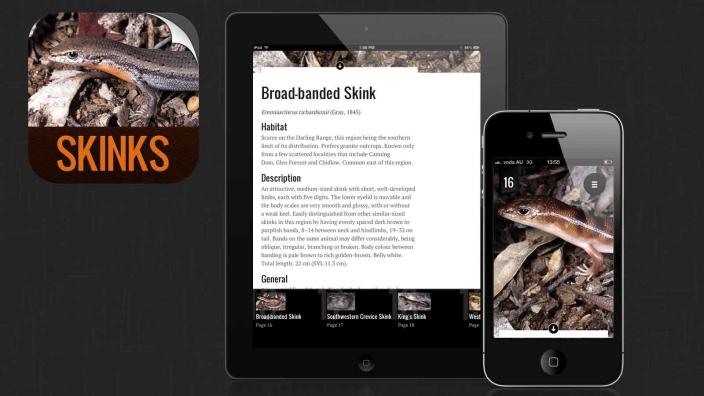 Available now for $1.99 through iTunes:

This app was developed internally using a Drupal-based software package that we created for building and organising app content. We've found this tool very useful as it gives a simple UI for app creation so that staff who are not particularly savvy on computers or software can quite easily build apps about areas they are passionate about.
We then exported the raw code out of the Drupal package, and processed and packaged this in Phone Gap to make the app.
The next app due for release in the next month will be about Geckos, and in the near future, a comprehensive guide to Frogs in Western Australia.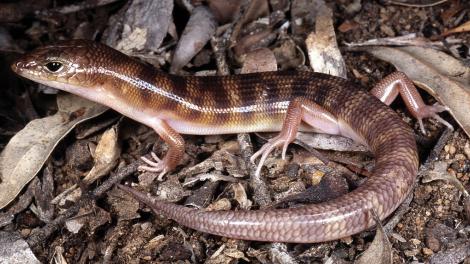 Skinks of the Perth Region
Photo Galleries