Maritime Education Resources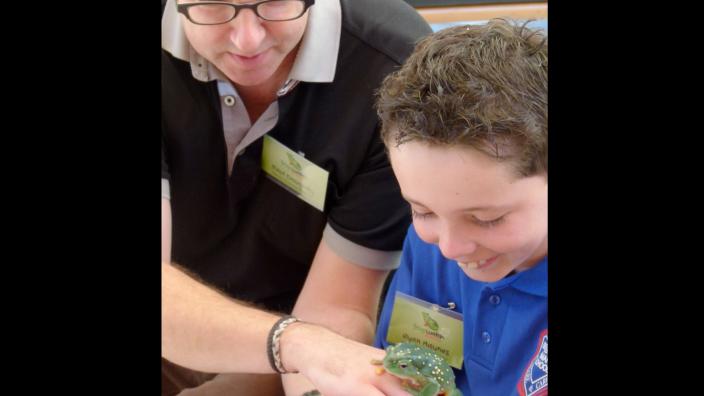 Plan your Excursion
Excursion Management Plan 2017
Excursion Options
Option 1: Facillitated Programs
These are led by Education Officers. Bookings are essential and places are limited.

Program Costs (Payment required prior to date of visit):
1-34 students $160 - $200 per session (GST inclusive)
View our Cancellation Policy.
Option 2: Self-guided Activities
Explore the Museum at your own pace. Consider borrowing one of our self-guided activities, for example a Discovery Bag, or use resources from our website.
Bookings are essential and places are limited.
Adult supervision
The Western Australian Museum requires the following supervision ratios, with a mandatory minimum of 2 supervisors per school supervisory team.
Years K-2, minimum 1 adult to 6 students
Years 3-10, minimum 1 adult to 10 students
Years 11-12 (Museum only visit) minimum 1 supervisor with the group
The responsibility of children remains with the teaching staff from the visiting school or educational organisation. Please ensure that your adult supervisor is aware of their role in regards to the behaviour and safety of your students.
Make a booking
Phone: 1300 134 081
Email: education@museum.wa.gov.au
Please refer to our website for information and resources relating to school excursions: museum.wa.gov.au/education
Transport
Transport arrangements are the responsibility of the school.
Drop-off and pick-up bus bays are available outside the Museum site.
Please contact the City of Fremantle regarding long-term bus parking.
For public transport options contact Transperth. Trains run from Perth railway station to Fremantle. The free CAT bus runs around Fremantle every ten minutes.
For further public transport options contact Transperth.
Certificate of Currency
Can be found with the Excursion Management Plan - see above.
---
About the Museum
The Western Australian Maritime Museum consists of two sites: the Maritime Museum and the Submarine HMAS Ovens on Victoria Quay, which are both located within Fremantle's historic West End precinct.
The Western Australian Maritime Museum sites house exhibitions relating to the maritime history and heritage of Western Australia. The Maritime Museum also hosts temporary exhibitions. Exhibitions are supported by self-guided learning experiences that meet the needs of all students, K-12.
A visit to the Maritime Museum on Victoria Quay provides students with an understanding of Western Australia's maritime history and heritage in relation to the themes: Indian Ocean and sea trade (Cargoes), Fremantle and the Swan River, Hooked on Fishing, Tin Canoe to Australia II and Naval Defence. The Welcome Walls record maritime Immigration.
Students from Years 4 – 12 can explore inside a real submarine on a guided tour of HMAS Ovens, on Fremantle's historic World War II slipway.
Museum environment and location
Western Australian Museum – Maritime
Victoria Quay, Fremantle
Visit our website for more information on our Research areas, Online Exhibitions and to view our range of resources.