Young Naturalists Club
The Young Naturalists Club is open to children in Albany and surrounding areas who are between 5 and 15 years of age. Members attend events with at least one of their parents. We provide the group with at least 2 events per month (excluding school holidays) that centre around learning about, and caring for the environment.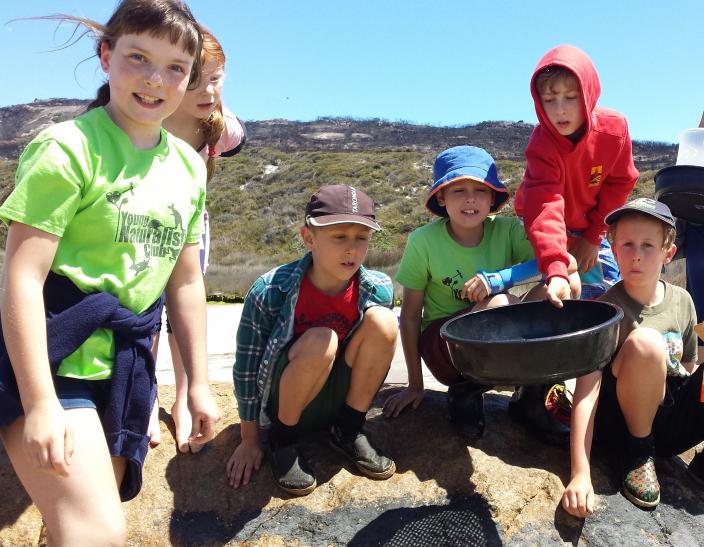 Upcoming events
Term 1 2018
Spotlighting
Date: Saturday 3 February
Start: 6pm
Location: Middleton Beach Boardwalk
Bring your torch and eagle eyes to spot nocturnal creatures like bandicoots and if we are really lucky some gorgeous little honey possums.
Telescope under the Stars
Date: Saturday 17 February
Start: 7pm
Location: Great Southern Grammar
Experience Western Australia's amazing night sky as the Perth Observatory and their telescopes come down to Albany. Observatory volunteers will take you on a grand tour of the Southern Hemisphere's sky. See nebulas, dying stars and enormous star clusters.
Clean Up Australia
Date: Sunday 4 March
Time: 1pm
Location: Lake Seppings
Come for a nature walk around the lake and collect any rubbish we find. Help keep our environment beautiful.
Geocache Denmark
Date: Sunday 18 March
Start: 1pm
Location: Riverfront, Denmark
Bring a 9v battery to this electrifying geocache hunt. Also discover some interesting stories from Denmark's early days.
Information and Membership
Please contact Peter Pritchard.
Email: Peter.Pritchard@museum.wa.gov.au
Ph: 08 9841 4844
Bookings Essential for all Events
Please book in your attendance for events. To RSVP email peter.pritchard@museum.wa.gov.au.
Newsletters
Membership information
Membership information, including how to join, is available on via downloadable PDF or Word Document (request full text accessible version).