Guardians of Sunda Strait
A free exhibition
Thu 22 Feb 2018 – Sun 8 Apr 2018
9:30am – 5:00pm
WA Maritime Museum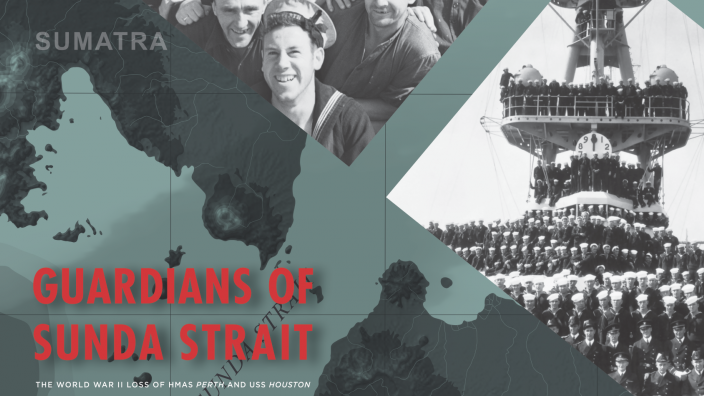 ---
She is going down by the bows, the stern lifting far up into the night sky, silhouetted against the bright lights of our enemy.

Arthur Bancroft, HMAS Perth survivor
Late on the night of Saturday 28 February and into the early hours of Sunday 1 March 1942, HMAS Perth and USS Houston fought for their lives.
Having survived the Battle of the Java Sea just days before, the two ships were headed to Australia via the Sunda Strait. They were unaware that they were heading towards a large invasion force of Japanese warships and troop transports.
What followed was a courageous fight to the death – the death of both ships and 1,046 Perth and Houston men.
The survivors endured brutal captivity as prisoners of war. They were forced to work as slave labourers on the Burma-Thai Railway, in Japanese coal mines and at Sandakan.
A further 185 died before the end of the war.
This is their story.
Guardians of Sunda Strait is a free exhibition. General entry costs to the WA Maritime Museum applies.
---

An Australian National Maritime Museum travelling exhibition part of 'War and Peace in the Pacific 75' program supported by the USA Bicentennial Gift Fund.
---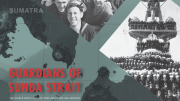 Caption: Guardians of Sunda Strait.
Image courtesy Australian National Maritime Museum
Getting Here
Address
Victoria Quay,
Fremantle,
Western Australia,
6160,
Australia
Phone
1300 134 081
By Car
Paid parking is available in the City of Fremantle car park just outside the WA Shipwrecks Museum. Additional paid parking is available in the Wilsons car park at the WA Maritime Museum, Victoria Quay which is a short walk from the WA Shipwrecks Museum.
By Ferry
Captain Cook Cruises offer a range of ferry services from Perth which stop nearby at B-Shed ferry terminal.
Accessibility
Comprehensive accessibility information about the WA Maritime Museum can be found on the Access WA website.