Yirra Yaakin: Boodjar Kaatijin
Sat 10 Jun 2017
10:00am – 2:30pm
Museum of Geraldton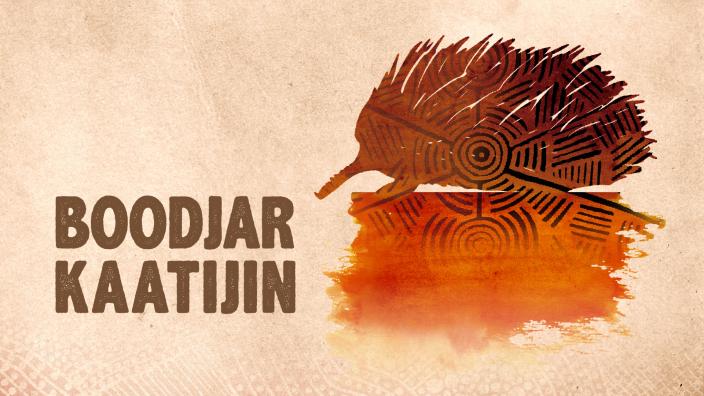 ---
The Western Australian Museum and Yirra Yaakin Theatre Company present Boodjar Kaatijin written by Ian Wilkes.
Join Koorlbardi (Magpie), Weitj (Emu), Nyingarn (Echidna) and their koordahs (friends) as they take you on a wild adventure into traditional legends of how the land was created.
Through a collection of four stories based on Nyoongar knowledge and storytelling, audiences will learn about The First Sunrise; The Creation of Kings Park and How the Kangaroo Got It's Colour; How the Echidna Got Its Spikes; and The Creation of Wave Rock and the Stars.
Written & Directed by Ian Wilkes
Starring Amy Smith, Demi Bennett & Aaron Wilkes
Set & Costume Designer Matthew McVeigh
Sound Designer James Taylor
Lighting Designer Chloe Ogilvie
Stage Manager Craig Williams
Further Details
Boodjar Kaatijin is a free event for the general public. Bookings are essential as places are limited.
Bookings can be made by using the below links or by calling 1300 134 081
This event is part of a special regional tour that will also visit the Museum of the Goldfields and the Museum of the Great Southern.
---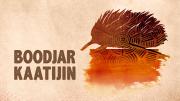 Boodjar Kaatijin
Image Copyright Yirra Yaakin Theatre Company
Getting Here
Address
2 Museum Place,
Batavia Coast Marina,
Geraldton,
Western Australia,
6530,
Australia
Phone
(08) 9431 8393
By Bus
The Western Australian Museum — Geraldton is located within walking distance of Chapman Rd bus-stop, which is serviced by the 501 service. Visit the PTA website for timetables.
By Car
Parking is available onsite.
Accessibility
Accessibility information about the Western Australian Museum — Geraldton can be found on the Access WA website.