Amazing Sea Stars
Article | Updated 12 months ago
Nothing scares seastars. A prey too large for their tiny mouth? No problem, they eject their stomach from their body. A damaged arm? No worries, they regenerate a new limb!
Varying in shape and size, and often brightly coloured, seastars are loved by children and prised by collectors; but do you really know what they are? Let's take a look at these surprising aquatic animals.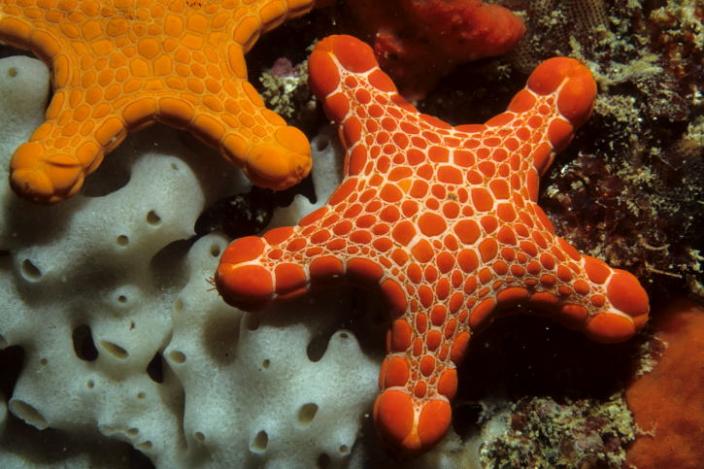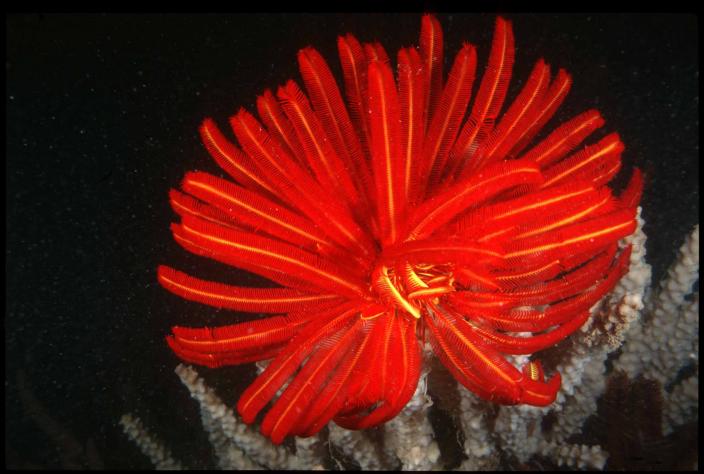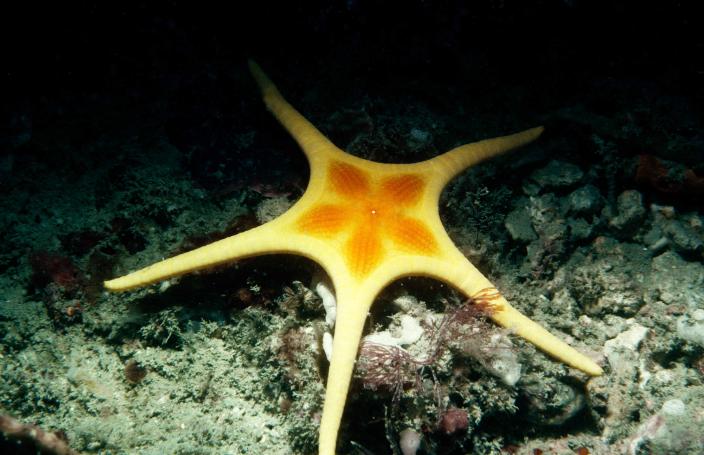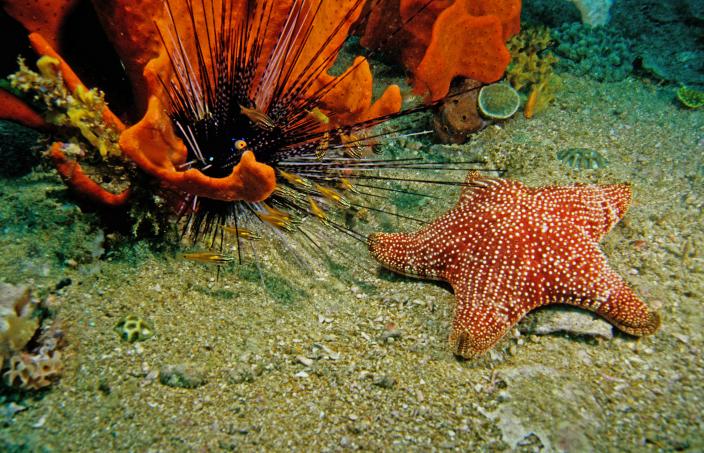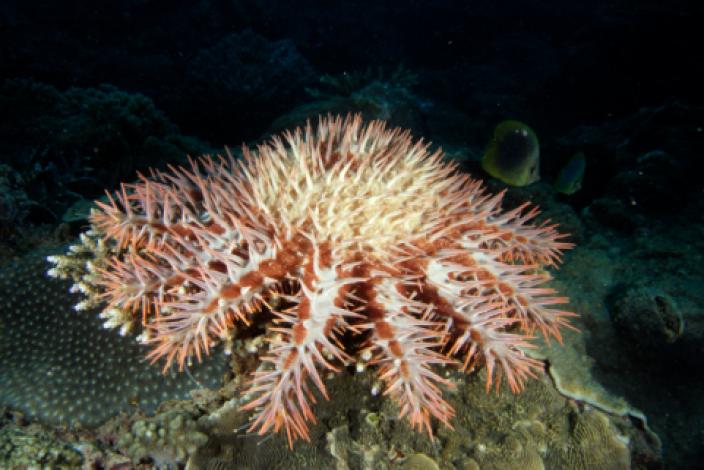 Sea stars generally take the shape of either a star or pentagon, and typically have five arms although species with six, seven, ten and up to twenty limbs also exist. Despite the old common name of "starfish", sea stars are not fish but echinoderms, which means "spiny skin". Echinoderms include animals such as sea urchins, sand dollars and sea cucumbers. About 1,800 species occur in all the world's oceans. They can be found from the intertidal zone down to the abyssal zone 6,000 meters under the sea and many sea stars inhabit temperate or cold waters, including in frigid polar water under the ice floe, while other species live in tropical areas.
An external digestion
Different sea star species eat different types of food. Some species are detritivores, eating decomposing organic matter in suspension or deposited on the seabed, but most sea stars are scavengers or carnivores, preying on sponges, sea anemones, corals, snails, crustaceans, worms, sea urchins, bivalves, fish, or even other sea stars.
Detritivorous sea stars eat tiny particles with their mouth and digest them in their stomach, whereas carnivorous seastars have developed a unique feeding mechanism. To capture their prey these species use tiny tube feet located on their underside. Tube feet usually possess suckers that aid in movement and securing seastars to rocks. Once these sea stars seize their prey with the suckers on their tube feet, they eject their stomach from their body! The stomach is turned inside-out, covers the prey and partially digests the food. This external digestion may take ten hours. Afterwards the food is pulled back into the body and the process of digestion is completed. This unique feeding mechanism enables sea stars to feed on prey larger than their mouths can eat.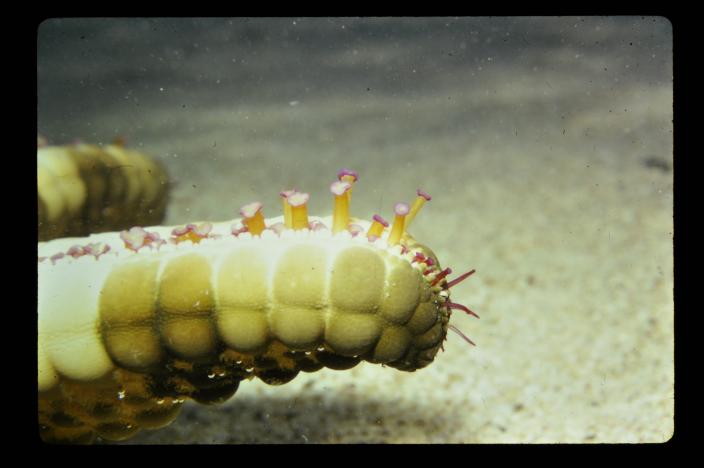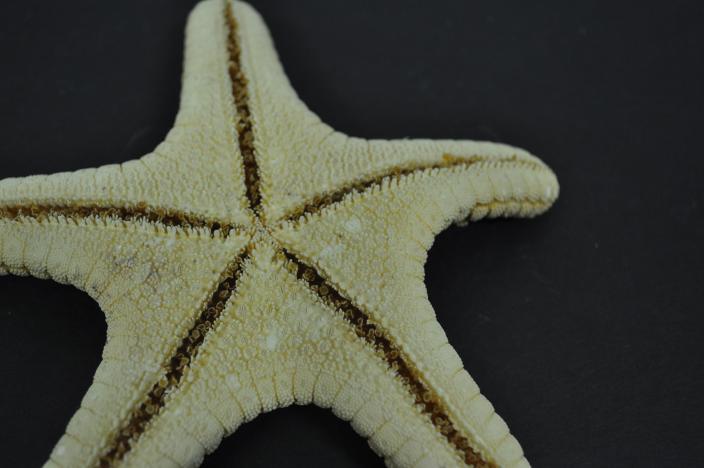 Seastars, formidable bivalve eaters
If you have ever tried to open an oyster for a yummy meal you know how hard it is to pry them open! Sea stars have developed an efficient technique to open bivalves, such as oysters, mussels and clams. The sea star wraps its arms around the seashell and, helped by its suckers, pulls on both parts of the shell. Over time this pressure will force the mollusc to slightly open its valves to get oxygen. When the bivalve opens, even a fraction of a millimetre, the seastar inserts its stomach into the crack to begin digestion of the mollusc.
Armed for defence
Sea stars are formidable predators with clever adaptations to avoid being eaten. Although they have few enemies, seastars have developed quite novel features for their defence.
Many coastal species, especially in tropical seas, have bright colours that make them very visible to potential predators. These colours announce that they are not edible. In general these bright coloured sea stars may be toxic but during the slow process of evolution, some edible sea stars have adopted the bright colours of poisonous species to deceive their predators.
Shed a limb to save a life
Some species of sea stars have developed an amazing means of defence: they intentionally lose parts of their bodies when they are attacked or threatened by a predator. The loss of a limb occurs at a predetermined level of threat and is achieved by the quick softening of the arm's tissue in response to nervous signals. The arm is abandoned to the predator and the sea star flees or buries itself as quickly as it can to escape the threat. The loss of the limb has minimal impact on the animal which can still move with its remaining arms and feed, as its central disc is intact. Sea stars are then able to regrow a new limb even if the mechanisms may take from several months to a year.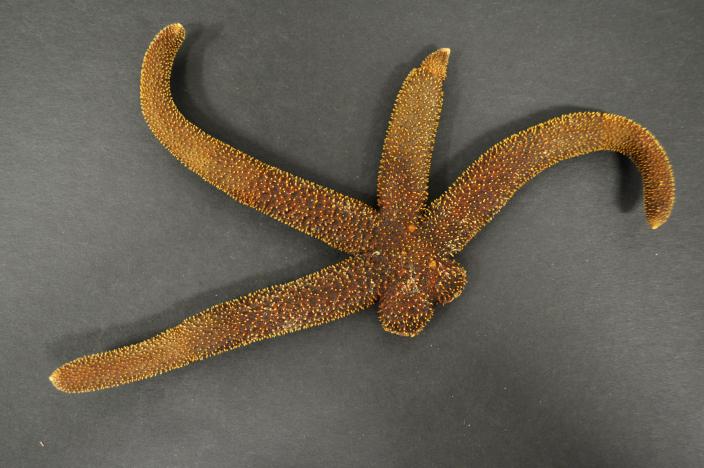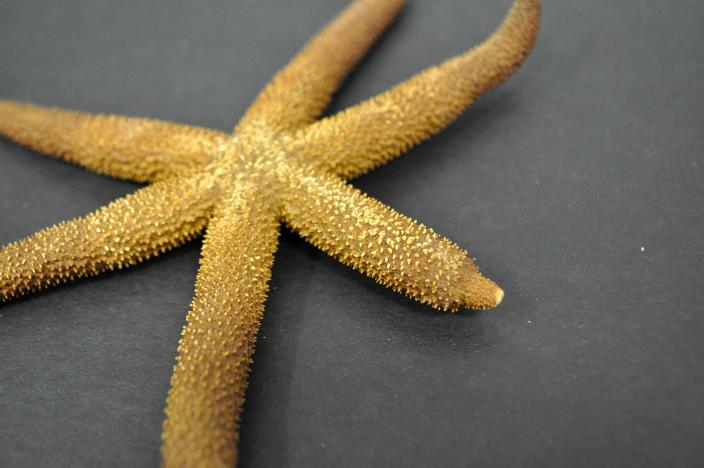 Furthermore a few species, such as Asteria rubens, can also regenerate an entirely new seastar from an arm on the condition that a portion of the central disc remains attached to the limb. On the other hand, the species which belong to the genus Linckia are able to regrow a complete new disc and an entire seastar from a single arm. Thus several small arms regrow on the isolated limb, giving the regenerating seastars an appearance of a shooting star or comet and leading to their common name 'comet'.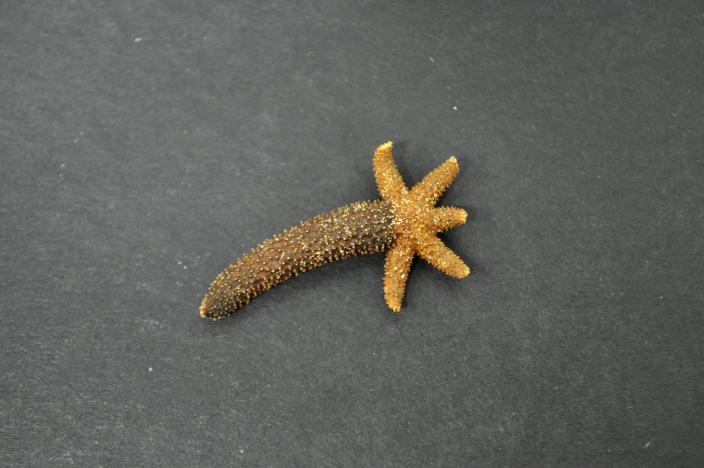 In some species the body divides to produce two seastars and not only as a defence response. In these cases, seastars divide their body in half, the two halves pulling away from each other. These two parts will then regenerate the portions of their bodies that are missing.
Further Information
Find out more information about sea stars on our fact sheet.