Class: Bivalvia
Collection Highlights | Updated 4 years ago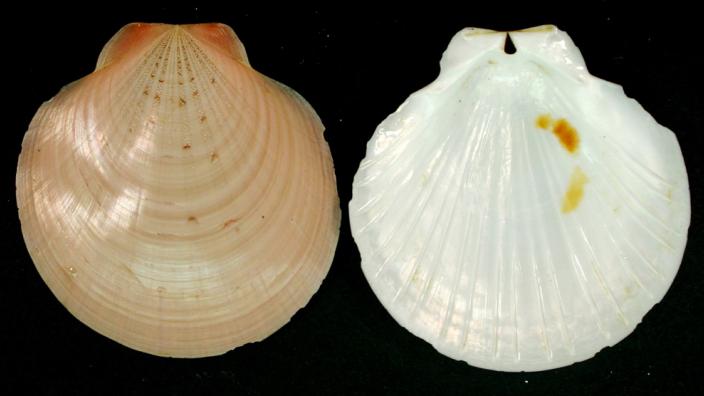 The word "bivalve" means that the shell has two valves that generally enclose the entire body. These valves are dorsally hinged and are secreted by a large, two-lobed mantle. Bivalves lack a defined head and a radula (a rasp-like ribbon used to tear up food and draw it into the mouth – common to most molluscs).
Most are stationary filter feeders, feeding on minute particles of algae and detritus.
Bivalves include Giant Clams, Oysters, Scallops and Mussels.
Mollusc (Malacology) Section