Steam Engine from C Y O'Connor's steam launch Cygnet
Collection Highlights | Updated 4 years ago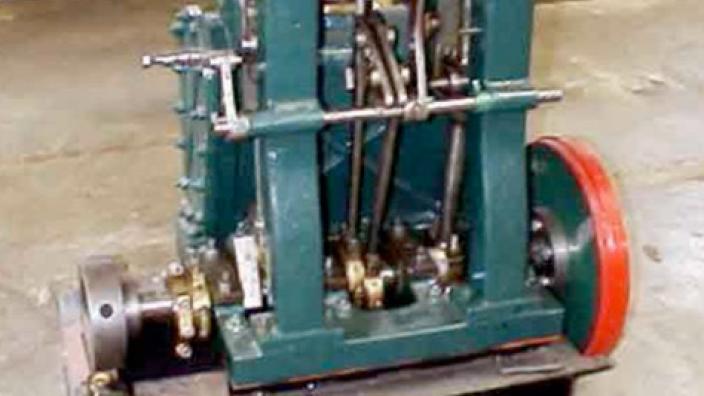 Built in the 1890s in England, this steam engine was originally installed in the launch, Cygnet, for use by engineer C.Y. O'Connor who designed and supervised the construction of the Port of Fremantle.
After O'Connor's suicide in 1902 the Cygnet was used by the Police Department for river work. The steam engine was removed in 1905 and replaced by a petrol engine. A steam engine (believed to be the original) was reinstalled in 1921 and used until 1951.
Around 1951 the engine was given to Perth Technical College. Later, the steam engine was transferred to the Castledare Miniature Railway Society before being donated to the Western Australian Museum. The Cygnet was designed and built by the company Simpson and Strickland. However, without a manufacturer's plate, there is difficulty in identifying the engine.

Marine engine, science and technology collection
Robert Steele Steam Machinery Exhibition