Fishing Life - Alice Dittmer
Collection Highlights | Updated 4 years ago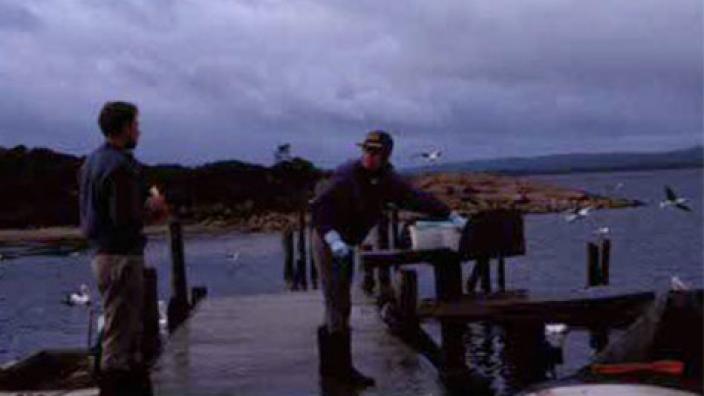 Alice Dittmer was born in 1924 at Collie. She married George Dittmer, a professional fisherman who was one of the early pioneers of the south coast salmon fishing industry when he worked for Dan Hunt's cannery in 1946.
In 1947 when Dittmer's husband was working at Doubtful Island fishing salmon, she was banned from going to the beach while the men were fishing. This ban was enforced because the men were rough, swore and sometimes went naked; however, her small daughter Judith was allowed on the beach with them.
In those years she cooked for the salmon fishing team, helped around the camp and caught salmon by line for which she was paid a small sum. Dittmer later accompanied her husband, George, when he worked as a lighthouse keep at Cape Don, Eclipse Island, Cape Leveque, and Rottnest.
After her tenure in lighthouses, she left her husband and settled at Windy Harbour and became a professional fisher. Her daughter Judith born in 1944 became a nurse and in the 1960s worked as a theatre nurse in Vietnam. Following this service she joined her mother at Windy Harbour fishing.

Maritime history oral histories