Presentation cup – Captain James Stirling, 1833
Collection Highlights | Updated 4 years ago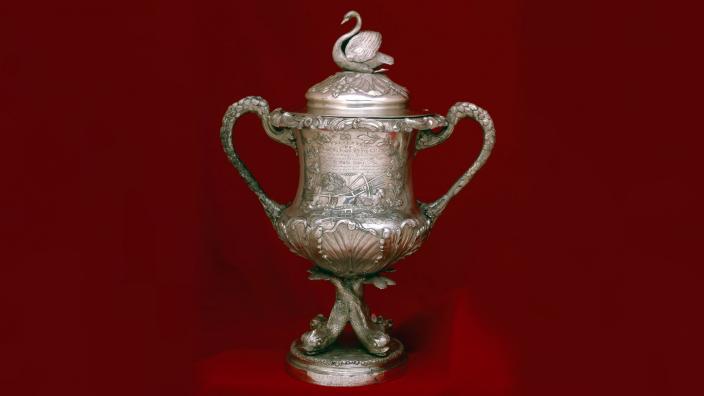 Captain James Stirling's glowing reports of the Swan River region in Western Australia convinced the British Government to establish Australia's first free colony in 1829. Named the Swan River Colony, Stirling was appointed its first Governor.
Arriving with high expectations, new colonists were soon disappointed by the realities of poor soil, an unfamiliar climate and lack of provisions and labour. In 1832 the British Government considered cutting expenditure and ceasing the attractive land grant system. Stirling promptly returned to England to argue for continued support of the struggling colony.
This silver cup was presented to Stirling in England by the friends and relatives of the Swan River colonists in appreciation of his lobbying efforts. The cup was made by Thomas Habgood of Hatton Garden, London, between 1832 and 1833. It is inscribed:
'Presented to Capt. Sir James Stirling, first Governor of the Colony of Western Australia, by the friends and relatives of the settlers at Swan River in testimony of their admiration of the wisdom of the decisions and kindness uniformly displayed by him and of their gratitude for his strenuous exertions with the Colonial Department for the benefit of that settlement.
London, May 1833.'
In 1925 the cup was gifted to the people of Western Australia by two grandchildren of Sir James Stirling, and presented to the Premier, Philip Collier, during a visit to England.
History Department collection