Seagull Outboard
Collection Highlights | Updated 4 years ago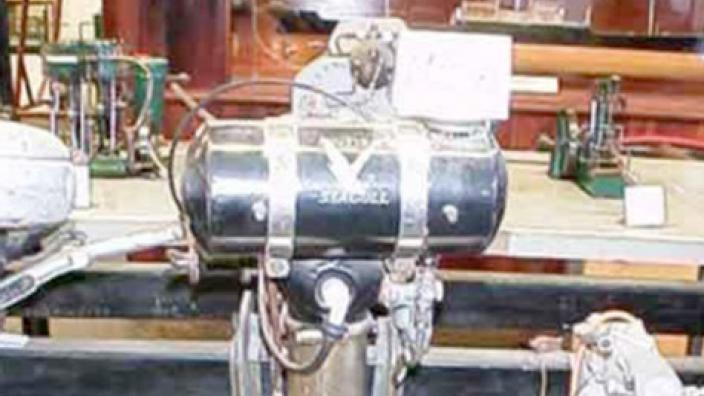 The Seagull Outboard motor has been a popular choice for Western Australian sailors for many years. It's viewed is a simple, robust and efficient engine that many regard improves with age.
The first Seagull was produced around 1930 by the original manufacturers, Sunbeam Motor Company. After several years the manufacturing and patent rights for the Seagull were sold to the Bristol Motor Boat Company. The Seagull has remained virtually unchanged since this time.
During the WWII, a robust version of the Seagull was produced for use in light assault craft because of their efficiency and capability.
Ralph Sier, owned this particular Seagull for 15 years before it was donated. It is a single cylinder, two-stroke petrol engine with a 2 hp capacity and was built in England around 1943.
Marine engine, science and technology collection