Tethered Remote Operated Vehicle (TROV)
Collection Highlights | Updated 4 years ago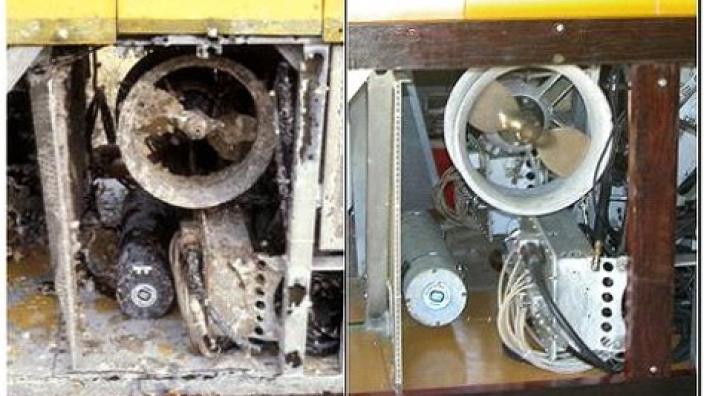 This particular TROV (Tethered Remote Operated Vehicle) was donated to the Western Australian Museum in 1989 by Western Australian Petroleum (WAPET).
This TROV was owned by Solus Ocean Systems and hired to WAPET to investigate off shore drilling operations off the coast of Western Australia. In December 1981, the TROV's tether to its mother ship was fouled on an oil wellhead near Barrow Island and the vessel was lost at sea.
Eight years later, WAPET recovered the TROV while they investigated the oil wellhead during a subsequent operation. As the vessel was of no commercial value, the TROV was gifted to the Western Australian Museum for exhibition purposes. However, conservation of the TROV took over ten years to complete.
The TROV was successfully disassembled, stabilised and reassembled by WA Museum technical officer, Alex Kilpa. Prior to the twentieth century most ships and boasts were constructed with wood, iron, steel, copper and bronze. However, during the last 100 years many materials have been introduced into the fabrication of boats, such as fibreglass and light weight aluminium. The treatment and restoration of such modern materials has posed a new challenge museum conservators.
Nevertheless, after ten years of hard work Alex Kilpa was able to restore the TROV, as is shown in this image.
Maritime history boats and watercraft