Brett Nannup
Registrar, Anthropology and Archaeology Department
Anthropology and Archaeology
BA Social Science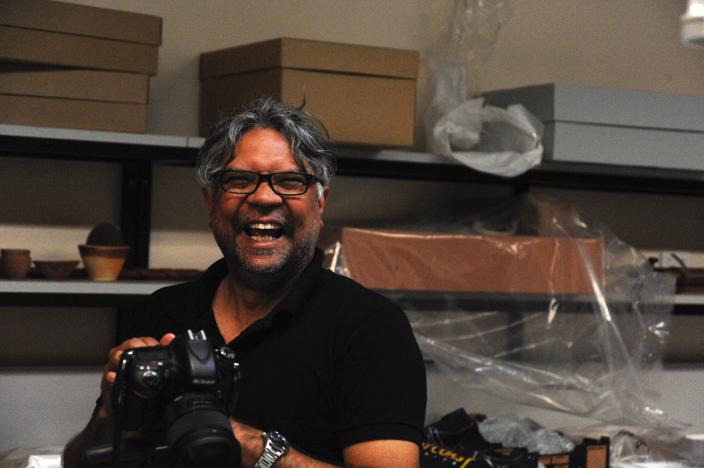 Contact
(08) 9212 3723
brett.nannup@museum.wa.gov.au
---
Research
Brett is very interested in traditional tool making processes in Aboriginal material culture. In addition he is working with Moya Smith to identify and map grass tree resin samples from the south west.
Collections:
Aboriginal Cultures collection
Brett's current duties include managing the Museum's Aboriginal cultures collection as well as assisting with the Museum's Repatriation of Indigenous cultural property (RICP) program, which is focused on the return of Aboriginal Ancestral Remains and significant secret/sacred objects. He is responsible for managing the Akerman collection of Kimberley material. In addition Brett contributes to the management of other department collections.
Other associations:
Attend numerous meetings involved with the RICP program.
Exhibitions and Public Programs
Provides information relating to Aboriginal culture past and present to the public, students, government departments, researchers and other department within the Museum. Present talks to visitors and school groups.