One Hundred Postcards
Article | Updated 5 years ago
For ANZAC Day 2013, a small exhibition titled One Hundred Postcards was created to tell the story of six soldiers serving in the Australian Imperial Force (AIF) during World War One. These soliders sent over one hundred postcards to home-nurse Eliza 'Lida' Jane Downey of Boulder, Western Australia, while training or on active duty overseas. Three were young men she knew from Kalgoorlie-Boulder. The others were relatives. Sadly most were killed, wounded or medically incapacitated, while serving on the Western Front.
One this page, a detailed history of each of the soliders is presented.
Private John 'Jack' Edwin Bonney (No. 2864, AIF)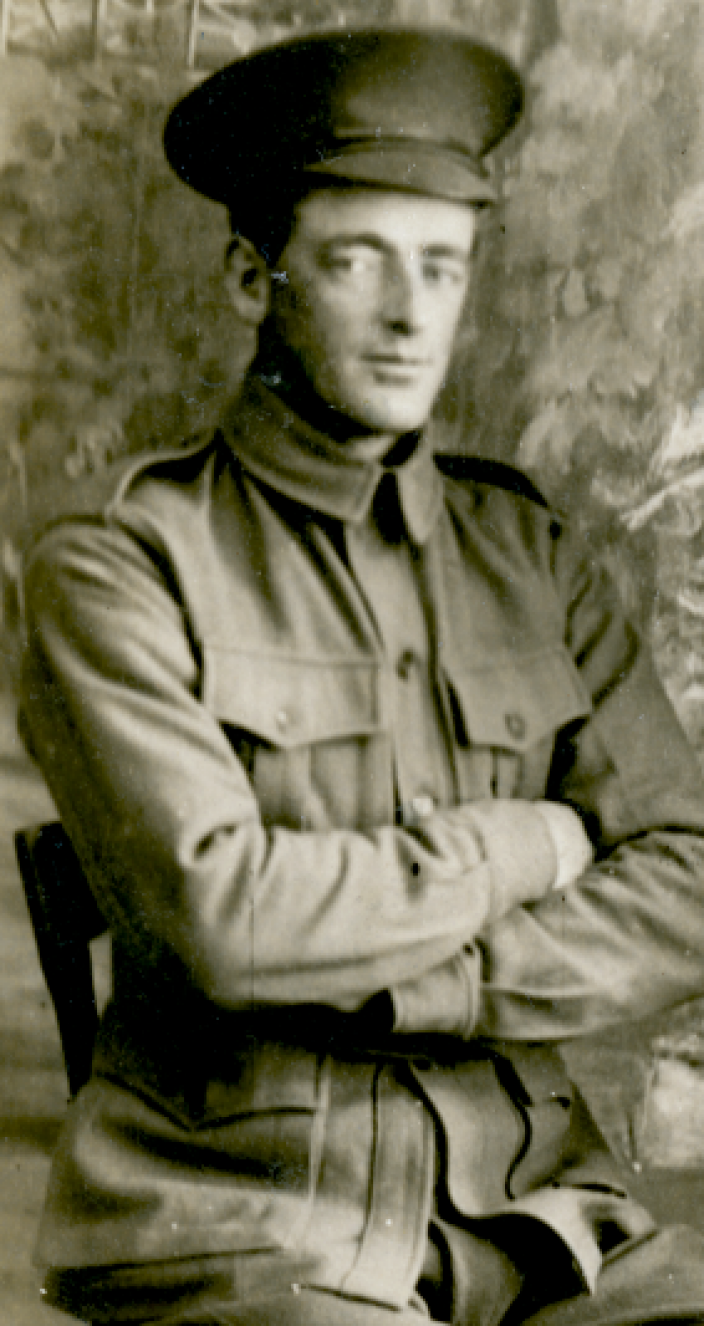 Jack Bonney, a miner from Kalgoorlie, was an admirer of Lida. The most prolific of the correspondents, he sent her countless postcards during his service abroad. At 22, he enlisted in the AIF on 23 July 1915, initially in 16th Infantry Battalion before being transferred to the 48th Infantry Battalion and soon afterwards to the 12th Light Trench Mortar Battery. His unit was deployed to the Western Front in July 1916. He was soon regularly committed to hospital for 'chronic otitis media', a severe ear infection, a 'pre-existing weakness aggravated by active service' in the the appalling conditions of the Western Front.
He recovered in time to survive the bloody battle of Pozieres, France in August. His role was to support the 12th Brigade Divisions including 48th Battalion, providing mobile short-range fire with the three inch Stokes mortar into the enemy front-line. Mortar units were sometimes unpopular with nearby Allied troops as German artillery would retaliate, usually after the gunners had moved on! The fighting at Pozieres was fierce and lethal, approximately 700 of the 900 men of 48th Battalion, were casualties, but he survived.
Trench privations aggravated his ear condition and he was again hospitalised in late November 1916 and eventually sent to hospital in Kings Heath, Birmingham, England in January 1917. Jack sent Lida many postcards from there. On 14th April he was pronounced 'unfit for general service', his left ear found to be 'completely destroyed [with] chronic discharge'. He was repatriated to Australia on 4th May and discharged partially deaf from the AIF on 14th September 1917.
Lance Corporal Robert 'Bob' Oliver Gay (No. 1915, AIF)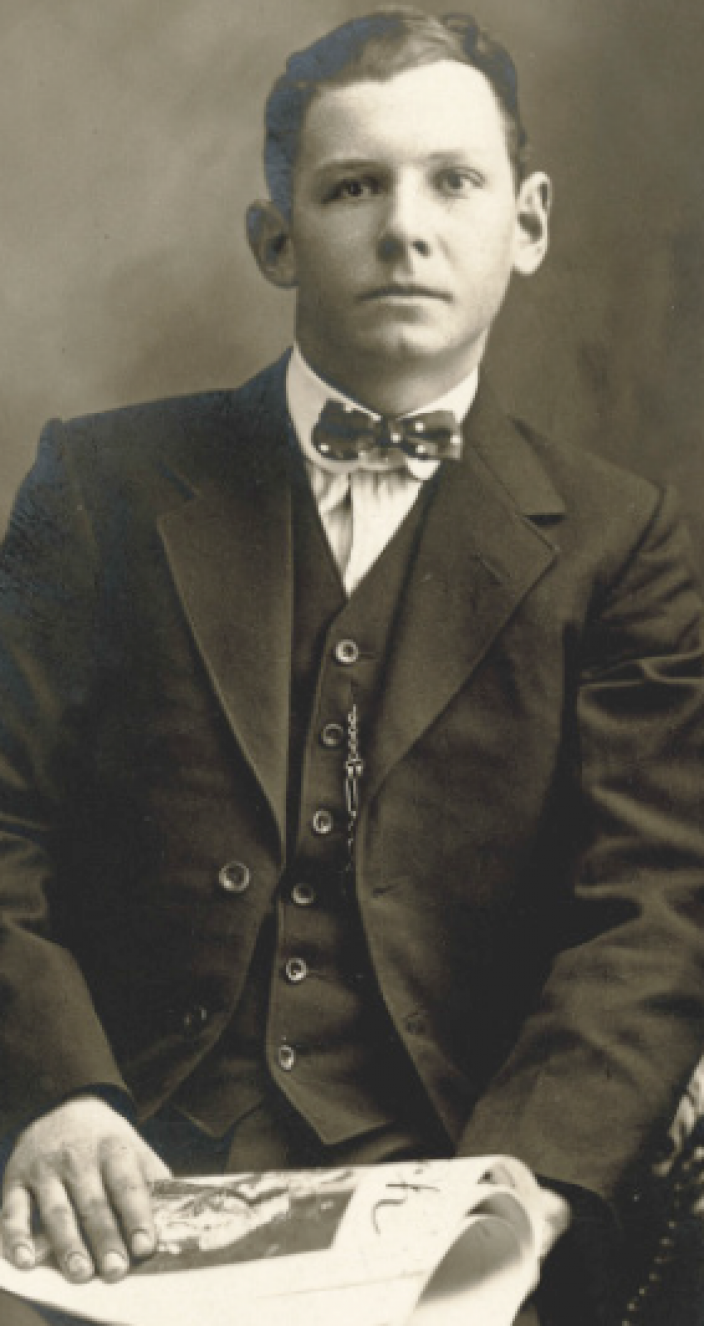 Bob Gay, a miner from Boulder, lived in the same street as Lida. Also an admirer, he wrote her many postcards. He registered at Kalgoorlie before formally enlisting at Black Boy Hill Training Camp, Gooseberry Hill, on 21st February 1916, aged 18. He trained with the third reinforcement of the 51st Infantry Battalion but was transferred to the 44th Battalion who deployed to France in November 1916.
After six months frontline service, on 9th June 1917 he suffered a 'gunshot wound and fracture to the right foot' at the Battle of Messines. Here, despite appalling conditions, the 44th and 48th Battalions successfully recaptured and held southern positions lost to the Germans on the battle's first day. They endured three days of heavy shelling, gas attack, relentless machine gun and sniper fire. They were exhausted, dirty and hungry. 44th Battalion casualties were severe; nearly half of the 700 engaged, including Bob, were killed or wounded. He was hospitalised in England at Guildford War Hospital where he was promoted to Lance Corporal.
He re-joined his depleted Battalion in Belgium on 27 October 1917. In his absence the 44th had suffered more horrendous casualties in operations around Ypres. They fought in Belgium rotating in and out of the frontline until the last great German offensive in March 1918. His Battalion was rushed south to France to help stem the German drive towards the vital railway junction of Amiens.
He then participated in the Allied offensive that signalled the end of the War. This involved heavy fighting in the advance towards Peronne and the successful assault on the formidable Hindenburg Line starting on 29 September 1918. The exhausted and depleted Battalion, normally 1028 men, could only muster 220 for this assault. It was the Battalion's last action of the War and one of its hardest and bloodiest. Bob was killed on the first day in a desperate action trying to force their way into the Line near the village of Bony. The Unit history described it as '…an arduous bombing match for possession of a few yards of trench'. The 44th breached the Line and grimly held on under intense fire and grenade attack repelling numerous counter attacks. When relieved on 2 October 1918 only 80 men marched out. Sadly Bob wasn't one of them.
Private Alfred Thomas Baldock (No. 1886, AIF)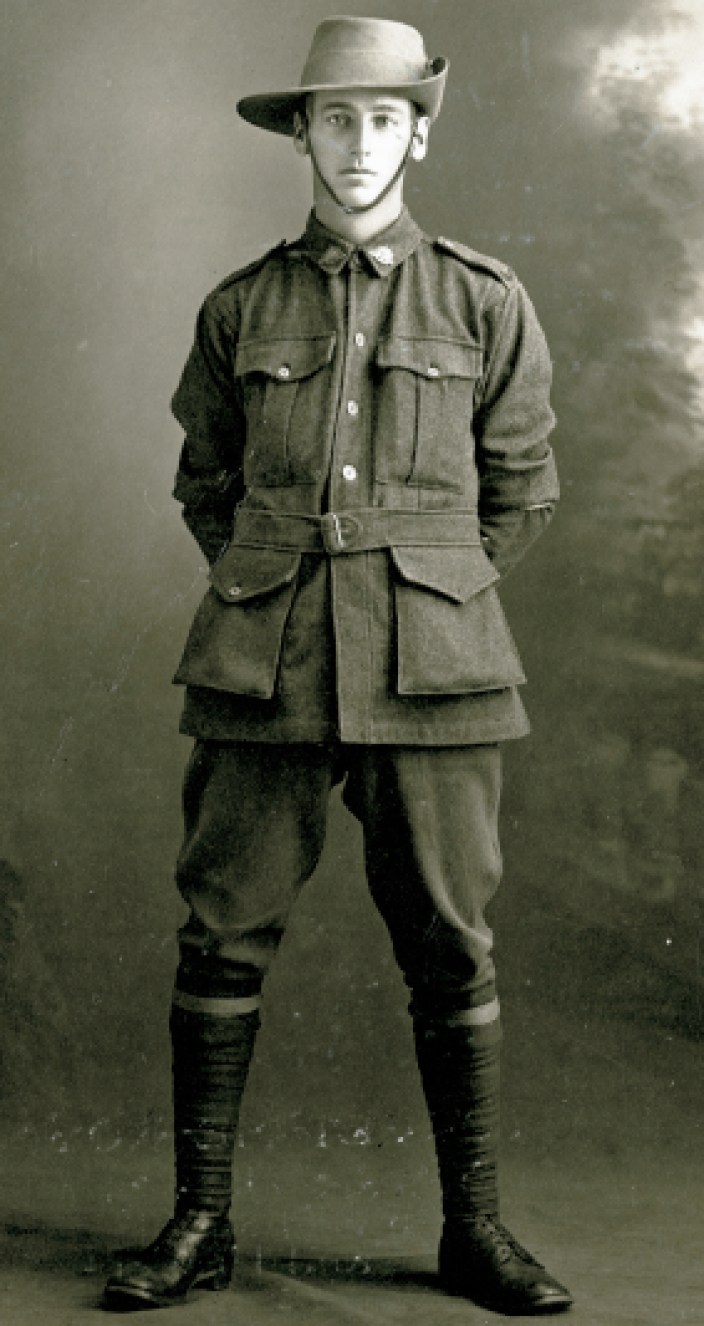 Alfred was a 22 year old miner from Boulder. He enlisted on 17th February 1916 in the 51st Infantry Battalion before being transferred to the 44th Battalion upon arrival in England. He proceeded to France where he was transferred briefly to the Army Service Corp, before re-joining the 44th in January 1917.
He served alongside Bob Gay also of the 44th in and out of the front line until the Battle of Messines in Belgium. He received 'multiple gunshot wounds' on 9th June 1917 in the same attack in which Bob Gay was wounded.
He was hospitalised in England at Dartford, Weymouth and Middlesex War Hospital before being repatriated to Australia, arriving on 23 December 1917. He was discharged from the Army on the 21st June 1918.
Driver 'Joe' Joseph Jackson (No. 1784, AIF)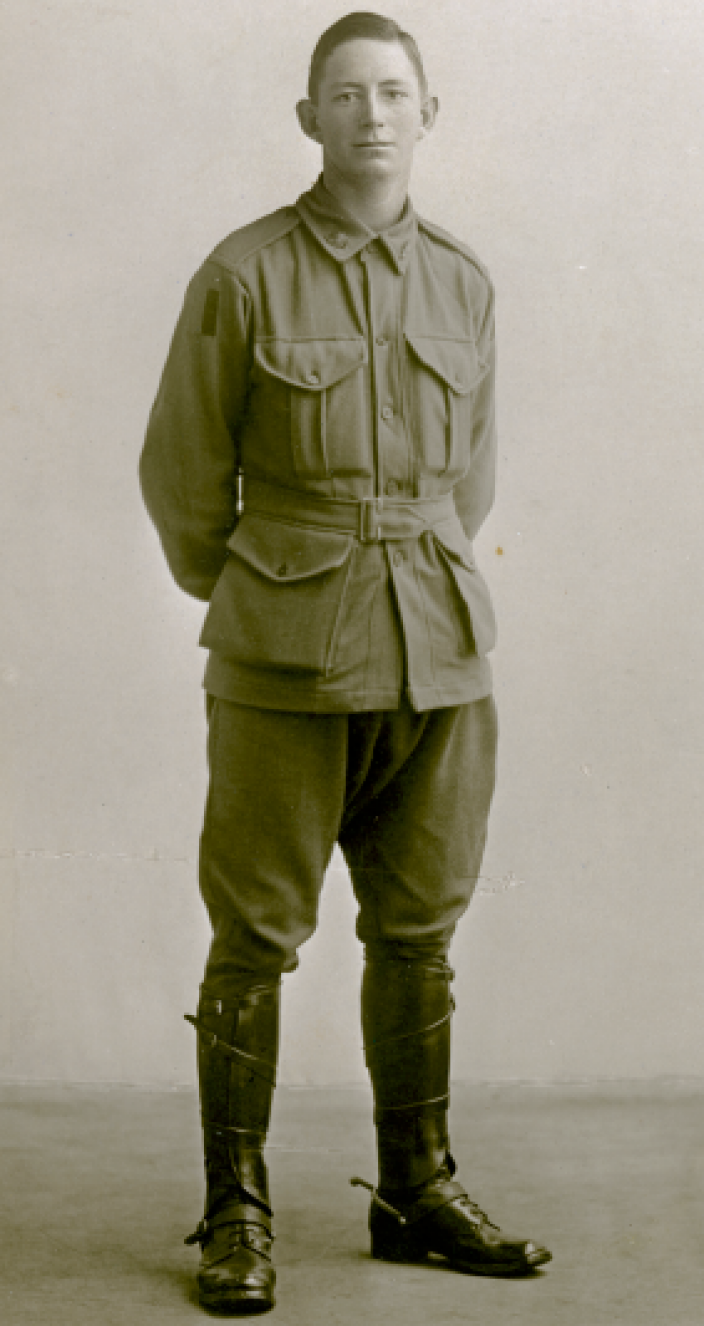 Joe, a grocer from Victoria Park, was possibly related to 'Lida' and had lived in Boulder as a child. He sent her many postcards. He enlisted in the AIF, aged 19, on 18th January, 1915, joining the 11th Battalion at Gallipoli on 4th of June, 1915. Three weeks later he was evacuated with influenza to hospitals in Heliopolis and Helouan in Egypt, before re-joining the Unit at Gallipoli on the 17th July. Two weeks later he was involved in the Battalion's bloody but successful preparatory attack on the Turkish line prior to the Australian attack on Lone Pine. Severely depleted, sick and exhausted the Battalion hung on at ANZAC until evacuation in December.
After Gallipoli, he along with half of 11th Battalion were transferred on 29th February 1916 to the newly formed 51st Battalion and deployed to the Western Front in June 1916. Joe was appointed 'Driver' of Battalion supply wagons. This was often dangerous as they had to endure frequent German shellfire on roads leading to the front. He survived the bloody battle of Pozieres but was again hospitalised in September 1917 with an 'aonic hernia' and again in October with an injury or wound to his right thigh. He was sent to Hurdcott and Weymouth Hospitals in England.
Perhaps not coincidently he re-joined the 51st from hospital on 4th April 1918 in the midst of desperate fighting around Dernancourt, France to stem the massive German spring offensive. This included participation in the attack on Villers-Bretonneux later in the month. In September the Battalion joined the successful final Allied offensive, participating in the attacks on the Hindenburg outpost line. Joe survived until the Armistice in November but was again hospitalised at Hurdcott, being described as 'febrile'. He was eventually repatriated to Australia, arriving back 18th April 1919, nearly four and a half years after enlistment.
Private Archibald 'Archie' Ritchie (No. 2360, AIF)
Archie Ritchie was Lida's cousin from Ballarat. He enlisted on 25th of June 1916 aged 18, in the 39th Infantry Battalion, joining them in France in April 1917. He missed the Unit's first significant battle at Messines in Belgium in mid-June due to hospitalisation for four and a half months with venereal disease. He was discharged from hospital in time for the Battalion's next significant engagement at Broodseinde, Belgium on 4 October, 1917. Here he received a severe gunshot wound to his right leg causing a fracture. He was hospitalised in England at No. 1 Australian Auxiliary Hospital, Harefield Park before being repatriated to Australia, arriving back on 16th December, 1917. He was discharged from the Army on 13th July 1918.
'Uncle Jack'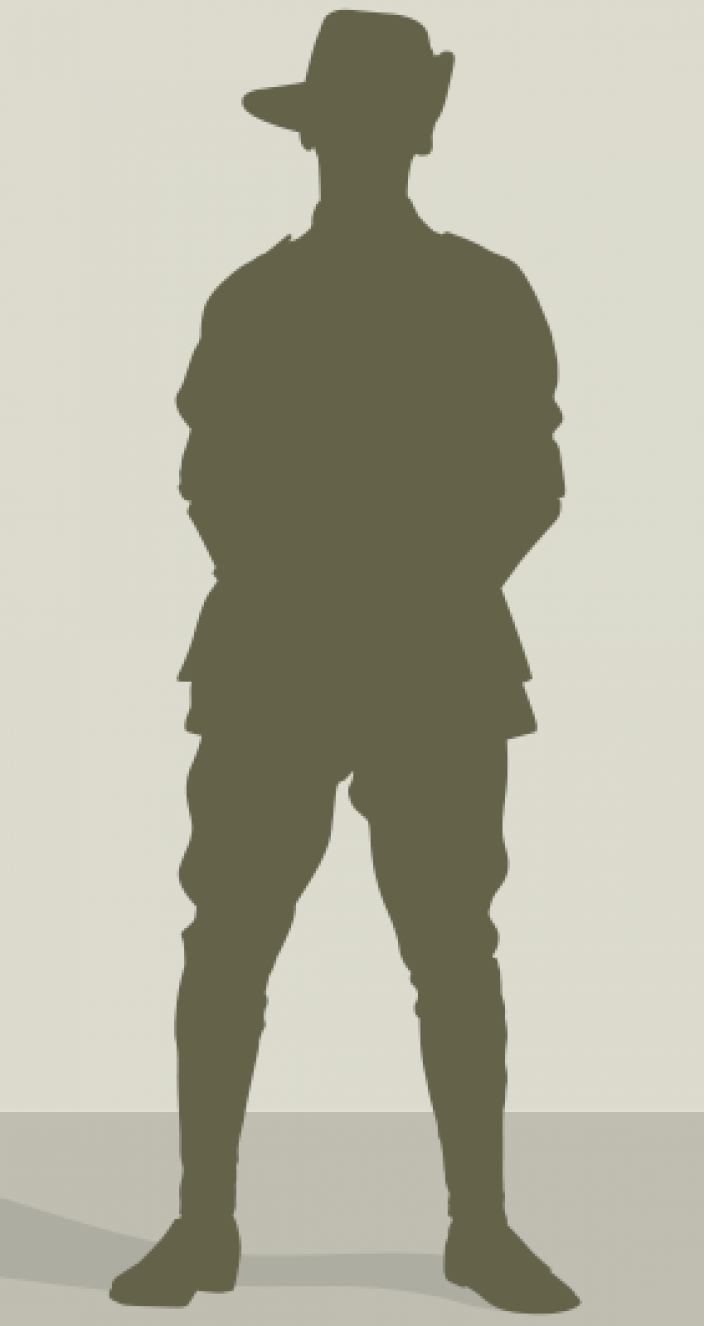 Lida received two postcards from an 'Uncle Jack' serving with the AIF. Probably a parental sibling, his identity is a mystery.