About Yirra Yaakin
Yirra Yaakin (Yir-raarh Yaarh-kin] which means "Stand Tall" in Noongar language, is based in the heart of the Noongar Nation – a distinct Aboriginal cultural group from the South West of Western Australia. Yirra Yaakin is Australia's largest Aboriginal theatre company producing award-winning, world-class theatre that is exciting, entertaining, educational, authentic and culturally appropriate.
Established in 1993 - the International Year for the World's Indigenous People – as Yirra Yaakin Noongar Theatre, we started off with one successful funding application, three staff members and the desire to provide the Aboriginal community with an artistic outlet for positive self-determination.
More than twenty years later, Yirra Yaakin Theatre Company, with a combined board and staff of 18, has evolved into a respected cultural leader and artistic hub for Aboriginal people from all over Western Australia, Australia, and indeed, around the world.
The company has commissioned and premiered over 50 new theatre works. These include major Festival presentations such as Waltzing the Wilarra, One day in 67, Aliwah, Windmill Baby, and Cruel Wild Woman. Contributing writers include Dallas Winmar, Mitch Torres, David Milroy, Sally Morgan amongst others.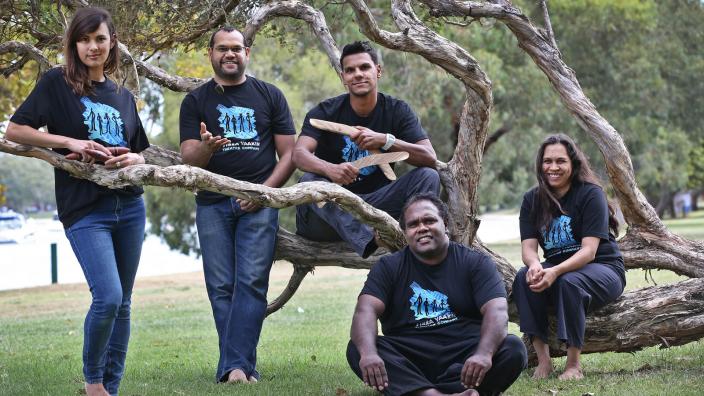 Our stories have reached 13 countries in five continents and we have won awards for our theatre, governance and our partnerships, including a prestigious Sidney Myer Award for our record of facilitating Indigenous artistic programs.
Yirra Yaakin is proud to have produced a body of work unequalled in innovation, excellence and cultural significance. But it's not just our professional performance program that has won us awards and critical acclaim. Yirra Yaakin has always had a broad education and community program with a development base to ensure we continue to have Indigenous trainees working within the Australian Performing Arts industry.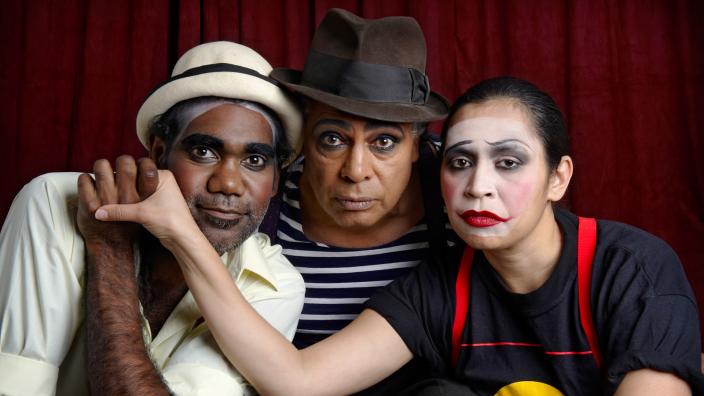 Yirra Yaakin's priority is to ensure Aboriginal theatre remains under Aboriginal control – providing opportunities for Aboriginal artists in all levels of creation and production.
On 23 November 2012, the Honourable John Day MLA, Minister for Culture and the Arts, announced the creative cultural partnership between the Western Australian Museum and Yirra Yaakin Theatre Company.
This partnership represents a significant collaboration between two organisations that share a common goal; to recognise Aboriginal people as Australia's first people and to honour and celebrate their heritage, culture and creativity.

Culture and the Arts Minister John Day
Recent Successes
Artistic Director Kyle J Morrison wins 2013 National NAIDOC Award for Outstanding Achievement.
First ever Aboriginal company to translate and perform Shakespeare Sonnets in Aboriginal language (Noongar) on the Historic Globe Theatre Stage in London. Cultural Olympiad, UK, 2012.
First Aboriginal company to produce a major music theatre production - World Premiere 2011 Perth International Arts Festival.
Finalist for three Helpmann Awards including Best Original Score, and for nine WA Equity Guild Awards, winning three awards including Best New Play.
Yirra Yaakin Theatre Company's first ever living community cultural partnership, with the Western Australian Museum, 2012.
The company's first season at the Sydney Opera House, Honey Spot by Jack Davis, 2012.